Mobilizing positive change through strengths

Tuesday, June 2, 2015 from 9:00 AM to 5:30 PM (BST)
Event Details
Mobilizing positive change through strengths
Strengthscope® Conference and Awards Ceremony
Please note that Conference ticket sales will close on Saturday 30th May at 11.59pm (BST). If you wish to purchase a ticket after this date please call 0208 944 0289 (Monday-Friday 9am - 5.30pm). You can still purchase networking drinks tickets until Monday 1st June, 3pm (BST).
Purpose
This event is aimed at individuals interested in learning more about the value of the Strengths Approach.  Whether you are a Strengthscope® accredited user, or simply curious about what value this approach could provide – this event is a great way to hear from industry experts and active strengths-based organisations. The sessions will be highly practical and aimed at helping you support your clients/stakeholders to reach peak performance by releasing the power of employee strengths.
To encourage and recognize excellence in the area of strengths-based talent management, there will also be an awards ceremony at the end of the conference.
What you will come away with:
The latest research in the area of positive work practices and strengths-based management, including research based on Strengthscope® application over 10 years

Pragmatic strategies for bringing about positive culture change and energised, high performance workplaces

The opportunity to learn from better practices in the area of strengths-based talent management and HR

A practical and proven roadmap to help build strengths-based talent practices into the DNA of a client organization
What to expect:
Keynote speakers who are thought leaders in the strengths and engagement space

Take part in two taster masterclass sessions (30 minutes long) to experience our new training offerings

Case studies and panel discussion to look at success stories from different industries

First ever Strengths-based award ceremony 

 
Keynotes:
David Zinger - The sinew factor: The strength to engage while engaging our strengths
David Zinger has spent over 12,000 hours studying and working with engagement. He founded and hosts the global 6400 member Employee Engagement Network. He has written over 2500 blog posts/article on engagement and he wrote 3 books on work and engagement. David has taught about engagement in such places as: Dubai, Singapore, New York, Toronto, Delhi, Montreal, Berlin, South Africa, Wales, Vancouver, and Boston. Three of David's strengths are: creativity, flexibility, and enthusiasm.
To learn more about David visit: www.davidzinger.com.
Mike Pegg - The positive approach: How strengths coaches keep alive the positive spirit in people
Mike has spent the past 45 years helping people to build on their positive spirit and achieve their picture of success. In 1974 Mike set-up his own company dedicated to helping people to build on their strengths and achieve ongoing success. His approach has always been to study, simplify and share what works. This has led to providing practical tools that people have used to build super teams and superb organisations.
Michael Moran - Using a strengths approach to increase employee engagement and create a leadership culture
Michael's varied career includes working as a CEO of an AIM-listed plc and gaining a MBA from Warwick Business School. He is very active in the Chartered Institute of Personnel and Development (CIPD), in the summer of 2012, Michael stepped down as Chair of the CIPD's Central London Branch. He is a very frequent commentator on career and talent management related matters in the press, TV and radio.

Kathi Scott - Nelson Mandel Children's Fund
Kathi spent the last 18 years as the NMCF UK Executive Director but has now stepped down and remains a Consultant for the worthy Charity. Kathi will talk about the recent work NMCF has been doing and how your donations will be so greatly received and valued.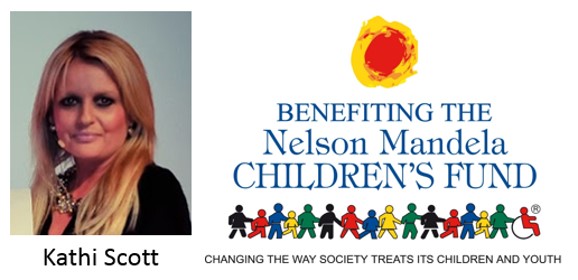 More to be announced...
Application Masterclasses (pick two AM/PM)
My Strong Self (resilience)

Strengths for Success (career development)

Strengths Coaching (coaching)

Strengths-Based Interviewing (selection)

Strengths Accelerator (leadership development)
Please note that due to popular demand your first choices may be fully booked. In this case we will contact you for your next choice. If you would like to speak to us first about the availability please call us on 0208 944 0289.
Strengths-based award ceremony
You have the opportunity to submit your application to win one of the very first strengths awards in the following areas:
-Best strengths-based leadership development initiative
-Best strengths-based team development initiative
-Best strengths-based organisational development initiative
-Best strengths-based selection initiative
-Outstanding contribution to Positive Psychology
If you are not yet a Strengthscope® Accredited Partner but would like to become one, please contact info@strengthspartnership.com for more information
Networking drinks from 6pm - 8pm at the Holiday inn Bloomsbury. First drink free. Attendees to the conference do not require a ticket for the networking drinks. For attendance to drinks only the ticket price is £10 + VAT and booking fee.
10Eighty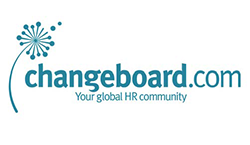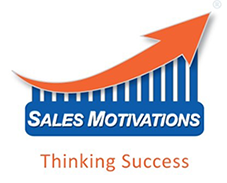 When & Where

Holiday Inn London Bloomsbury
Coram St
WC1N 1HT London
United Kingdom


Tuesday, June 2, 2015 from 9:00 AM to 5:30 PM (BST)
Add to my calendar
Organizer
Strengthscope® is the world's most complete and innovative cloud-based strengths profiling system designed to deliver positive cultures and peak performance.
Backed by over 10 years of science, Strengthscope® is used by clients across the whole HR/talent life cycle to:
› Build a positive, high performing culture
› Boost employee engagement
› Improve problem-solving and innovation
› Accelerate learning agility
› Develop stronger, diverse teams
› Improve relationships and communication
› Unleash confidence and resilience
Our values shape our culture and the way we work with clients. We strive to live our values of Passion, Pragmatism, Professionalism and Partnership everyday through our actions and decisions.
http://www.strengthspartnership.com/