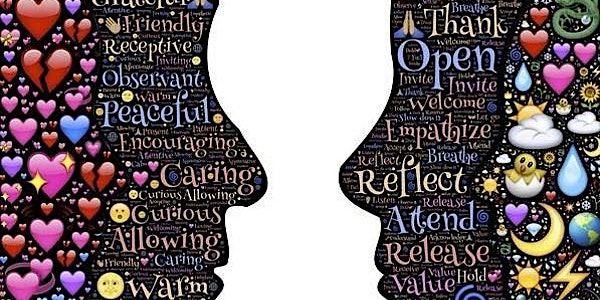 Modelling Conscious Leadership with NLP
Location
University of Strathclyde Technology and Innovation Centre
99 George St
Glasgow
G1 1RD
United Kingdom
Refund policy
Refunds up to 30 days before event
Description
The Cultural Change Company invite you to be curious and discover with us just what it is that is the difference that makes the difference through times of change. We wish to show you the power of NLP as a methodology to maximise change leadership potential.
This opportunity is specifically created for anyone who is involved in either leading or working through change.
Our programme is ideal for managers at every level involved in change leadership roles and for HRM specialists looking for different approaches to ensuring that 'Soft' skills are built into the change leadership capabilities of their operating cultures.
It is also very suitable for established and emerging NLP coaches wishing to break in to corporate markets
This experience will introduce you to a 'sample' of techniques that can be applied immediately to both your work and personal life for greater success.
Corporate NLP and Transformational Change
Corporate NLP (Neuro Linguistic Programming) is a social development toolkit that works with the 'inter' and 'intrapersonal' skills that produce excellent Change Leaders in organisations. To gain more insight into NLP Download our free eBook; 'The A to Z of NLP' from our Home Page at https://culturalchange.co.uk/
Corporate NLP builds excellent soft leadership skills that enable productive shifts in mindsets and attitudes as well as establishing excellent stakeholder rapport.
Our shared learning will give you the confidence and knowledge to explore Corporate NLP further as a wider personal and organisational change technology.
Is this course independently recognised against industry standards?
The activities will introduce you to 'NLP Certification for Change Leaders' which is a CMI recognised programme. We are partners with Chartered Management Institute (CMI) and are proud to be one of their 'Recognised Centres' and our extended NLP Certification Change Leaders programme receives CMI Endorsement.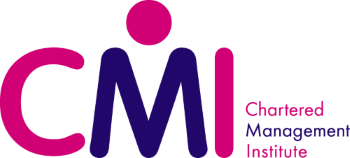 CMI recognition is an exemplary way to show that you have completed a training programme benchmarked against management training quality modelled by the 'National Occupational Standards'.
What is distinctive about this opportunity?
Our programmes compliment 70 years of study and practice into group change within the OD Movement with 40 years of study and practice into the Personal Development Movement.
Drawing from the field of Third Generation NLP rooted in the creative melting pot of NLPU University of Santa Cruz California and related fields of Mindfulness and Behavioural Group Change we will show you a model Change Leadership that can greatly enhance your Change Leadership skills.
Why should I invest my time in this opportunity?
This action learning opportunity provide participants with an exploration into the amazing world of Corporate Neuro Linguistic Programming. NLP Certification for Change Leaders is based on a range of methods that can be easily modelled by others and therefore taught with effect in a relatively quick period with impressive results. You will start on a journey of personal development that can change the quality of your life forever and dramatically improve the change leadership results you are responsible for.
When you complete the Awareness day you can also credit the investement and the learning against our new 'NLP Certification for Change Leaders' course.
You can review the full course brochure for NLP Certification for Change Leaders at www.culturalchange.co.uk
Overview
We strongly believe that we all have the resources we need inside of us to generate successful organisational change. Our quest is to ensure that you access your own inner resources and believe in yourself to make transformational improvements and equip you to:
Build excellent rapport with individuals and teams

Model trusting collaborative relationships

Widen your leadership choices

Communicate with confidence and impact

Work with resistance effectively

Develop behavioural and emotional flexibility

Present your case convincingly
Who is this course for?
This exciting opportunity is designed for managers at every level involved in leading and managing change in their organisations.
Course Trainers
David Potter
David brings a deep understanding and rich experience of Cultural Change Programmes emphasising the 'softer' side of Change Management. David specialises in both NLP and Cultural Change methodologies. He is an established author on leading transformational change.
David is a highly experienced corporate change leader who also teaches change management and Corporate NLP at both Honours and Executive MBA level across several leading UK Business Schools such as St Andrews University, and University of Glasgow. David holds both an Executive MBA and a PhD in Organisational Development
Jens Starke
Jens operates out of Berlin and achieves successful outcomes through a combination of training, coaching, mentoring and consulting. Jens holds specialist knowledge in the field of Logistics and Production Control Systems (MES). He has a broad technical background with extensive project management experience. Jens specialises in both NLP and Systems led change.
Jens brings an in-depth understanding of 'Technical' Project Management applications such as 'Prince' and 'Agile Working'. He is a professional in the field of project leadership with almost 20 years of working across more than 15 countries.
Advanced Corporate NLP Trainers
Both David and Jens are Master Trainers specialising in Organisational Transformation certified by NLPU at the University of California. They are both members of the NLPU Global Training and Consulting Community (http://www.nlpu.com/GTC/gtc. html) which has over 1,000 members