Description
Modern Calligraphy Beginner's Class
This class will teach you how to master the basics of modern calligraphy and is suitable for complete beginners. You will learn how to use a dip pen and ink, which are the perfect tools to creating elegant, modern calligraphy.
Modern calligraphy is an exciting, re-imagined, revival of classical calligraphy. Whereas classical calligraphy was a very regimented, inflexible artform, this contemporary version of calligraphy has evolved to celebrate each person's own unique style.
This workshop will start by introducing you to pointed pen mark-making techniques through guided exercises, demonstrations and practical work. We'll build up to letterforms, then you'll learn how to link the letters to create pretty words and how to tackle composing phrases so that they fit together in a seamless, flowing design. There will be the opportunity to ask questions and receive individual guidance and feedback throughout the group class.
The class will take place at Cass Art in Islington, London. Islington is a lovely area in North London, and there are plenty of interesting shops and cafes nearby if you fancy a wander before or after the class. Cass Art itself, is a great art supply store, which also stocks calligraphy supplies if you fancy anything extra.
All calligraphy supplies will be provided, including:
A metal nib
A pen holder
Paper
Ink
Handout notes
You will be able to take home the nib and pen holder home, as well as your class notes and work completed in class.
To get to Cass Art in Islington, you can take the tube to Angel station or the closest rail station is Essex Road. There are also lots of buses that serve the area.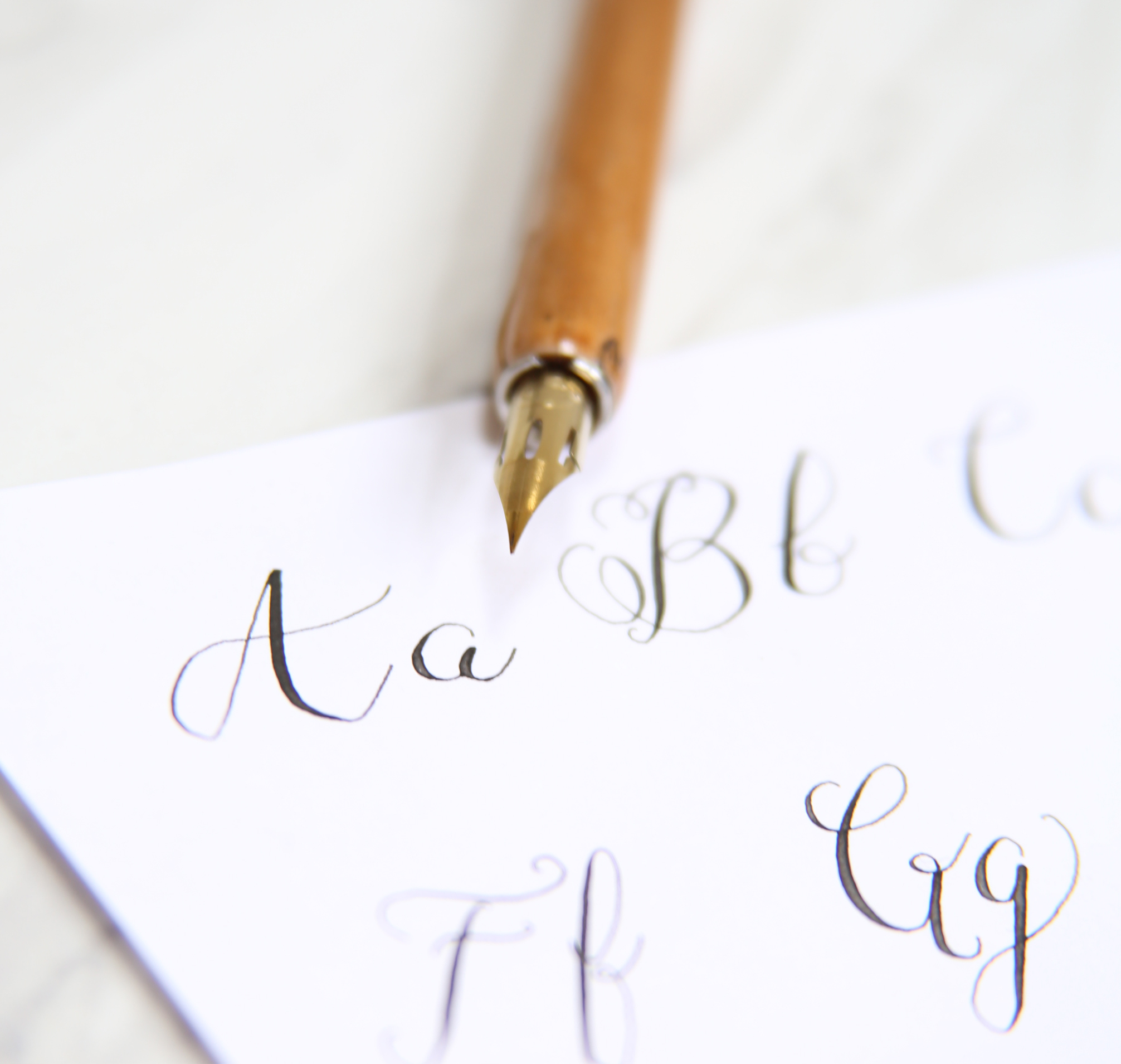 learn the beautiful art of modern calligraphy