Fall head over heels with Modern Calligraphy and all things handwritten with Helene from Smitten with Ink.
About this event
Join me for a fun workshop and learn all about the art of Modern Calligraphy.
**The Workshop**
On arrival you will be given your calligraphy kit to use during the session and take home for continued practice. Your kit includes a nib, oblique pen holder, ink, paper and a workbook I've put together especially for you.
During the 2 hr session you will:
- Be introduced to your calligraphy supplies, how to use them and other good tips
- Learn the basic strokes which are essential to build your skills
- Practice writing the alphabet
- Learn how to join up the letters to make full words
With a maximum of 8 students, there is plenty of time for 1 on 1 tuition and I will give you guidance and plenty of advice for a smooth start in your calligraphy journey.
Light refreshments will also be provided.
**The Venue**
South Park Gardens is a beautiful Victorian park in the heart of Wimbledon. The garden room in this tranquil oasis offers the ideal setback for a lovely and mindful afternoon.
So come and discover your new passion with Smitten with Ink!
REMINDER: All calligraphy supplies are provided by Smitten with Ink on arrival and yours to keep at the end of the workshop.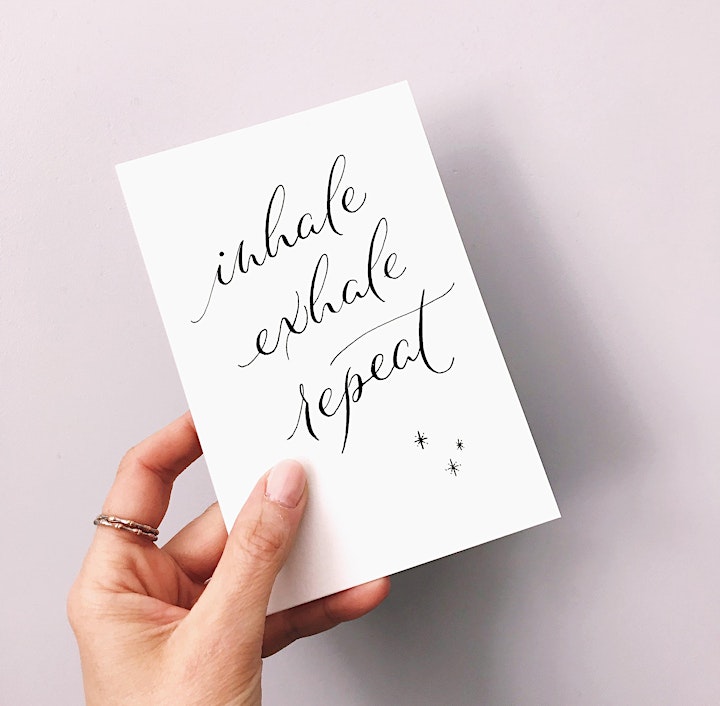 Organiser of Modern Calligraphy for Beginners
Smitten with Ink was founded by calligrapher Helene. She works in her home studio in South West London, creating everyday, whether it be for private commissions, events or just because it makes her happy! She loves how calligraphy is a never ending creative & inky adventure where there is so much to explore, from older styles like Copperplate to newer forms of modern script.
Helene loves running workshops so she can share her passion with people who wish to discover a new skill for their artistic endeavour, find a new hobby or spend a lovely and relaxing time away from all the noise of our daily lives.