We are really excited to welcome back the talented Caron Romney of The Creative Nib for her brilliant modern calligraphy workshop
About this event
We are really excited to welcome back the talented Caron Romney of The Creative Nib to our studio for her brilliant modern calligraphy workshop.
For those that have always wanted to learn the basics of calligraphy then this is definitely for you and a lovely way to spend your Saturday afternoon. Its the perfect addition to your creative skills and a real treat!
We will begin the workshop by practising warm up strokes to perfect the different pressures required to create beautiful writing. Moving on to letters and words and creating cards; quotes or gift tags, whatever is your preference using black and coloured inks. You will also be guided through faux calligraphy for chalk boards and bigger calligraphy projects, and shown the various tricks of the trade to be able to master both pointed pen and faux calligraphy.
The word calligraphy itself derives from the Greek words kalli and graphein which translates to beautiful writing. Because of the precise and skilfull hand movements needed to practise calligraphy, it is fast becoming one of the modern day methods for practising mindfulness.
With this workshop, you will be well on your way to creating your own beautiful writing, whilst relaxing and immersing yourself in mindfulness.
As part of the workshop you will receive a fully curated kit to take home with you, specifically tailored towards modern calligraphy. Included are worksheets, a practise pad, pen, nib and two different inks.
We've put some extra social distancing measures in place to keep everyone safe and calm without compromising your experience. Luckily we have a lovely big, airy space so there is plenty of room to social distance and we have put the following measures in place:
* All Materials will be individually packaged for you in your own kit
* Sanitising stations on entry and exit of all spaces
* Extra cleaning and hygiene measures in place
* Smaller class sizes and socially distanced workspaces on tables
* Face masks must be worn on arrival and while moving around in the studio, but can be removed once sitting down.
* We can provide tea and coffee if you bring your own reusable cups or you are welcome to bring your own drinks and snacks if you wish.
* Please do not attend the studio if you have experienced any symptoms of Covid 19 in the 14 days prior to attending or have been in contact with anyone else who has had symptoms.
These measures adhere with current government guidelines but we will keep them updated.
This workshop is suitable for absolute beginners but all levels are welcome. This workshop can also be purchased as a gift certificate. 
We are really looking forward to welcoming everyone back.
You can follow us on instagram @stitch_up and find Caron on instagram and facebook @thecreativenib
Stitch-Up CIC is a social enterprise and any profits we make are reinvested straight back into delivering our creative community projects supporting vulnerable and disadvantaged people in Leeds to learn new skills and improve wellbeing.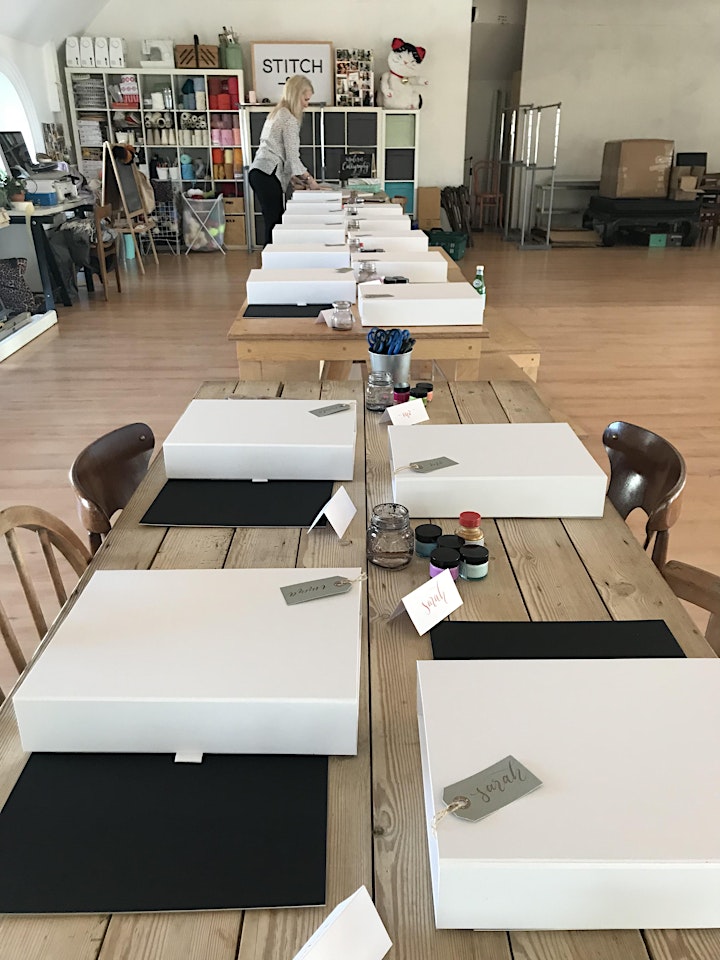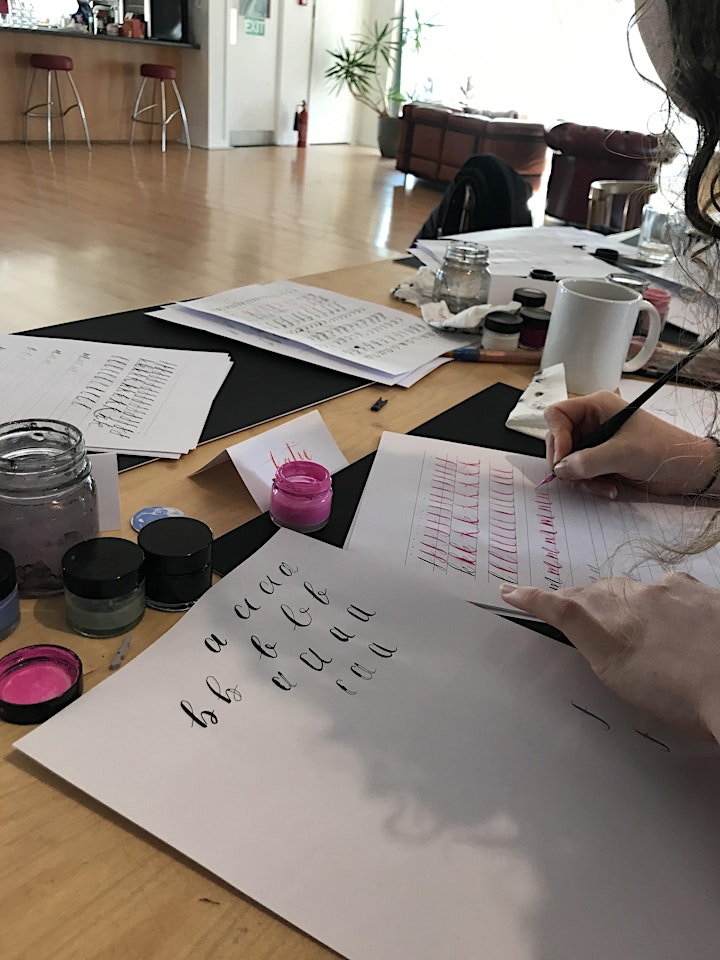 Organiser of Modern Calligraphy Workshop
Stitch-Up is an innovative social enterprise dedicated to teaching, showcasing and promoting textile craft and makers in a modern world. 
 We are a collective of talented and local makers and designers bringing you modern, fresh and exciting workshops, events and community projects to engage and inspire people of all ages and abilities to learn a valuable new craft skill.
As well as focusing on the practical benefits of learning a craft we also believe in the power of making time for craft and creativity on improving everyday wellbeing, bringing people together and helping you to develop really valuable life skills.
 As a community interest company we are dedicated to reinvesting any surplus profit back into community projects, supporting makers and making opportunities to learn a new craft accessable to all. Therefore with every workshop ticket you buy you are supporting us to do this.