About this Event
More than a simple calligraphy lesson, I promise you'll have something special to take home at the end of the day!
You'll learn swirls and letters, alphabets and joining up - and by the end of the session you'll have written your very own motivational calligraphy quote, which we'll pop in a frame for you to take home!
You get to keep your calligraphy pen and nib, pot of ink and full set of worksheets based on my 'Introduction to Modern Calligraphy' exercise book.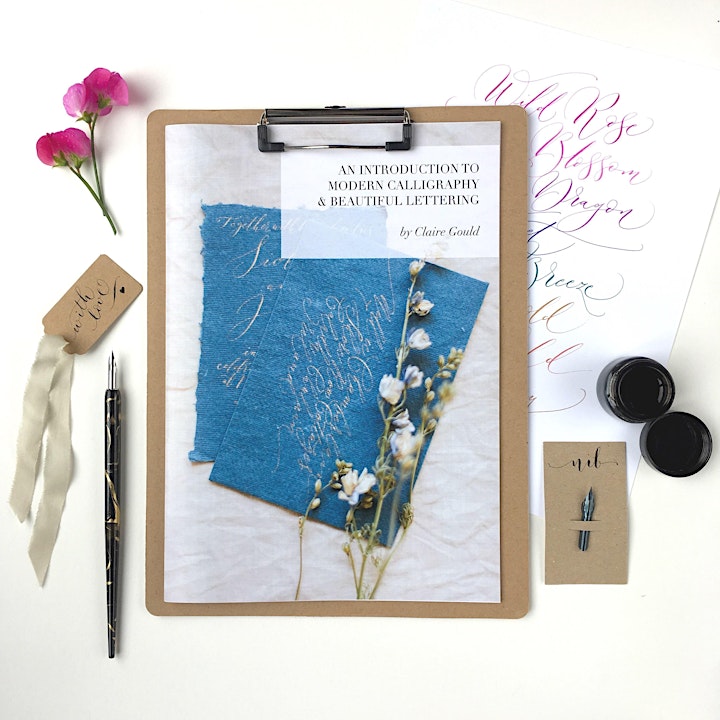 There'll be calligraphy demonstrations for you to watch and follow, and I'll help you learn with tips and tricks along the way.
At the end of your modern calligraphy workshop you'll have an opportunity to buy colourful inks, alternative nibs and fancy penholders to make your future calligraphy adventures even more exciting!
- - - - - - - - - -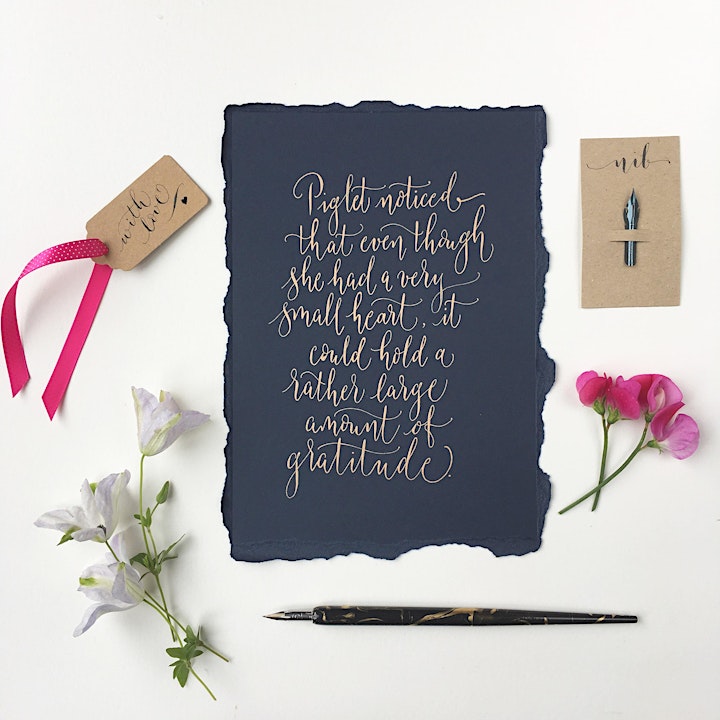 REVIEWS FOR PREVIOUS CALLIGRAPHY WORKSHOPS
"A great workshop to start you off on your calligraphy journey! I really enjoyed it and Claire was so lovely and is an amazing calligrapher! Would highly recommend!!" - Leanne, June 2019
"Spent a lovely couple of hours discovering modern calligraphy skills with Claire in a welcoming and comfortable environment. Would recommend to anyone wanting to try their hand at a uniquely personal art form." - Ara, April 2018
"This is a great workshop. Claire is very organised and friendly, explaining how to do the calligraphy and making it all sound very easy! She was there if we needed a helping hand but ready to let us work independently, which made me feel I was actually getting somewhere! Definitely a great way to spend a Saturday afternoon. My only suggestion would be to have an organised break half way through as all the concentration required is quite tiring, and it would be a good opportunity to chat to other people." - February 2018
"Returned to the workshop for the second time, such a lovely afternoon always nice to learn something new and practice on old skills. Claire is wonderful and so patient - thank you :) x" - Kate, November 2017
"A super super experience, with a fab and patient teacher. I booked this as a gift for a friend and myself, which we thoroughly enjoyed. The personalised letter, the beautifully presented personalised calligraphy kit, right down to the presentation of the table, and the teaching, I wish it was a weekly workshop for me to escape to!! Thank you again Claire. x" - Zehra, October 2017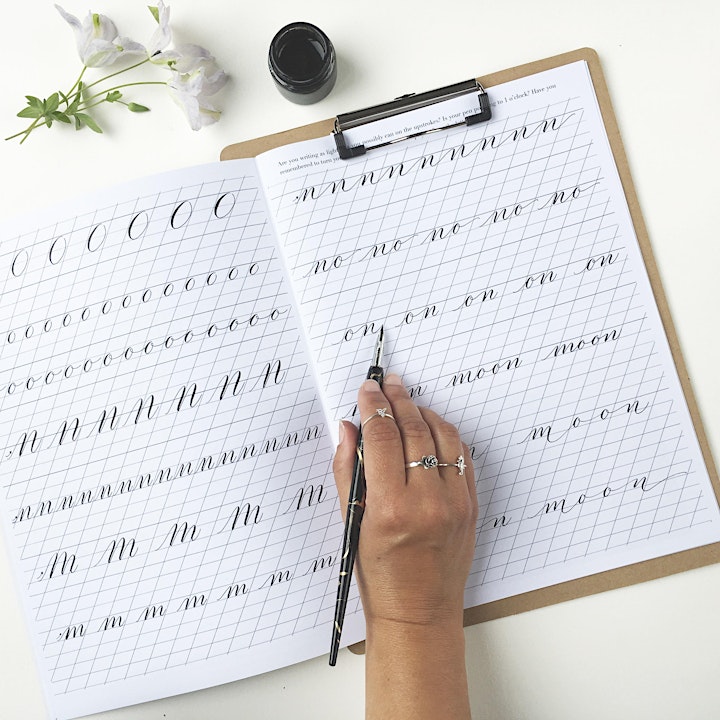 PHOTOGRAPHER DISCOUNTS
* * Very special rates are available for professional photographers: if you'd like to come along and learn calligraphy, taking beautiful photos that I can use to advertise future workshops, get in touch! * *