Liverpool's first Modern Cask Fest! Showcasing 16 of the best in modern craft casks, from some of the UK's best and most exciting breweries.
About this Event
At Modern Cask fest we promise beer with exciting flavour, perfect condition and chill for a September session to remember in Liverpool's Baltic Triangle.
With a mix of styles & breweries from Liverpool and the U.K - there'll be something in Cask for everyone from pales to porters & DIPAs to sours.
What's more - for those of you who want the best of both worlds - there'll also be a great selection of craft beers on keg line from our hosts Gibberish.
Ticket includes Entrance & a bespoke Modern Cask Festival Pint Glass.
Please be aware that we are operating a cashless bar and will not have a token system.
We look forward to seeing you soon on the day. Tickets are limited - so grab yours now to gaurantee your place.
Brewery Line Up Now Confirmed:
Cloudwater, Siren, Northern Monk, Gibberish, Chapter, Beatnikz Republic, Top Rope, Wylam, Arbor, Magic Rock, Almasty, Three Hills, Black Lodge.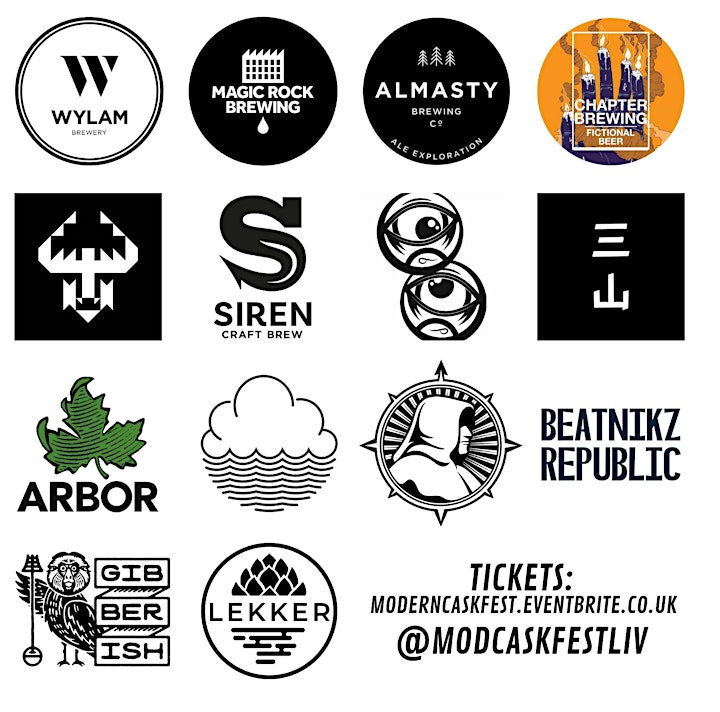 A message from those Behind the Festival: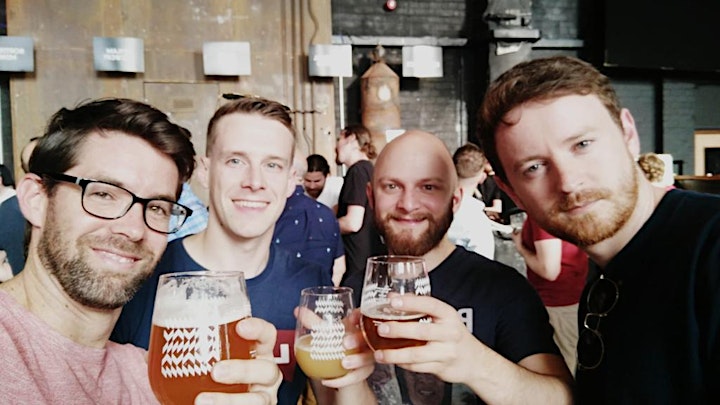 We are Jared, James, Harry and Tommy… and together we are Modern Cask.
The truth is - we're just a bunch of friends who love sharing time together drinking fantastic beer. Fantastic beer that we are passionate about and that we believe should be honoured with the respect it deserves.
And that's what Modern Cask Fest is all about. Good times, with the best of friends and the most exciting beer (treated with love) to kick start the conversation.
A conversation that will start with:
Pioneering Breweries - Bringing you a selection of the best talent from local Liverpool breweries - Chapter, Gibberish, Black Lodge and Top Rope in addition to a wealth of leading names from the UK craft scene including Siren, Arbor, Wylam, Northern Monk, Cloudwater and more….
Heaps of Style - There'll be pale, porter, stout and bitter, table, sour and even DIPA! Wait does that rhyme?
Perfect Condition - We're breaking the mould by building our own, custom built Modern Cask Fest cold room. All our beers will be kept between 10 & 11°C, a temperature which we believe suits the modern style and will bring thirst quenching refreshment at the summer September session. What's more we'll be carefully venting our beer to ensure it has the freshness and life that direct from the cask deserves, which we think is essential for a genre which bridges the craft keg and trad cask worlds.
And as such a conversation that we believe can only end one way, with:
Smiles
Smiles
And MORE SMILES…..
Over the next couple of weeks we'll be bringing you more news, not only about the festival line up, but about who we each are, why beer is our passion and why we believe Modern Cask Fest is not to be missed….
Yours excitedly from - Harry, Jared, James & Tommy
Follow us on Facebook, Instagram and Twitter or visit our website for more news about our fest
Due to the unpredictability of the popularity of each beer, we are unable to guarantee that all beers advertised will be available at each session as the most popular will run out as the beer festival progresses from Friday to Saturday. Please bear this in mind when booking your ticket.
No Under 18s are permitted into the event
If you are lucky enough to look under the age of 25 you will be asked for ID at the door. No refunds will be given to anyone unable to prove their age when asked.
Booking fees apply to all tickets as per Evenbrite's Terms and Conditions
For further details email moderncaskfest@gmail.com or telephone 07411 644 245