Description
You are invited to our next free Inheritance Tax Seminar on Thursday 01 December 2016
"Modern IHT Planning - The very latest dos and don'ts"
Our latest Inheritance Tax Planning Seminar, specifically aimed at individuals or couples with assets in excess of £1M, will give you the very latest guide to what still works and what doesn't work when planning to reduce your Inheritance Tax liability. We will also reveal how to maximise the new Main Residence Nil Rate Band due to come into effect in April 2017 and anything relevant arising out of the Chancellor's Autumn statement on Wednesday 23 November.
Your expert speakers will be Robin Stevenson (Swindells Accounting) and Duncan Orr (Swindells Financial Planning), both highly experienced and successful Inheritance Tax planning strategists.
The seminar will be held at our Uckfield office. Refreshments will be served from 10.00am ready to start at 10.30am.
Spaces are limited, so please confirm your place ASAP, you are welcome to bring a guest/friend or colleague who you believe may also benefit from the content.
To reserve a place please click the register button above or email: suec@swindellsaccounting.co.uk
Our Speakers

Robin Stevenson - Swindells
Robin heads up our Taxation & Private Clients department. He specialises in tax planning for individuals, families and business owners. He is past Chairman of Sussex branch of the Chartered Institute of Taxation and is a Trust & Estate Practitioner.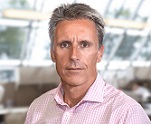 Duncan Orr - Swindells Financial Planning
Duncan is a director of Swindells Financial Planning and one of only 1200 individuals in the UK who holds both the Chartered Wealth Manager and Certified Financial Planner qualifications.