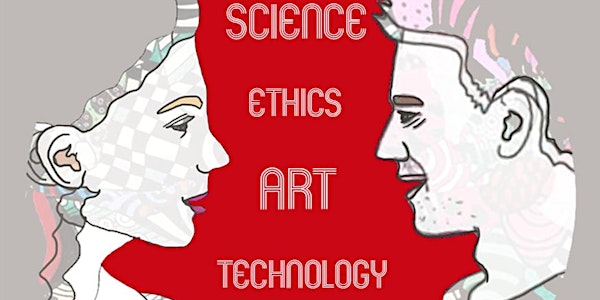 'Modern Love: What's the Heart of the Matter?' (Special Edition Dialogue)
Location
Lights of Soho
35 Brewer Street
London
W1F 0RX
United Kingdom
Description
Dialogue (Special Edition)
We invite you to join this special intimate edition of Dialogue: An evening of inspired talks and discussion bringing together experts from across Art, Science, Culture, Technology, Ethics and Politics and YOU! Drink, listen, talk and become part of a truly cross disciplinary salon in which we explore modern 'Romance'.
------------------------------------------------------------------------------
[Feb 8th] 'Modern Love: What's the Heart of the Matter?'
Since D.H. Lawrence's scandalous Lady Chatterley's Lover, Theophile Gautier's banned Mademoiselle de Maupin, or the emergence of the term "French Kiss" in the 19th century, our ideas on love have evolved quickly and have taken many passionate forms. In this Dialogue we will consider love from myriad, interconnected perspectives. Our expert speakers, will offer illuminating insights on everything from new scientific discoveries on the influence of hormones on attraction to the effects of technology on relationships to changing cultural norms, gender roles, and attitudes on marriage. Together, we will catalyze a colourful dialogue exploring the complex nature of modern love and the future of romance in society.
From serial monogamy to polyamory, from forever to just for now, from idealised romance to practical hormones, we invite you to join the coupling of Jugular Productions and The Public Sphere for a titillating special edition Valentine's Dialogue!
Doors open at 6.30pm; Advance tickets only: £8 earlybird, £10 thereafter
ADVANCE TICKETS ONLY: £8 earlybird, £10 thereafter
https://www.eventbrite.co.uk/e/modern-love-whats-the-heart-of-the-matter-special-edition-dialogue-tickets-31231648702
There are very limited tickets for this special intimate Dialogue - get yours now to avoid disappointment!
Speakers:
- Dr Jennifer Evans, Senior History lecturer at the University of Hertfordshire
Jennifer's research focuses on perceptions of gender, the human body and medicine in early modern England. She is interested in health, sex and reproduction having examined infertility and the understanding of aphrodisiacs in the early modern period as part of her doctoral thesis.
- Gabriel Moreno, Poet and Artistic Director of Poetry Brothel
Gabriel is a bilingual published poet from Gibraltar with 10 published poetry collections in both English and Spanish. Graduated from Hull university and the university of Barcelona. Gabriel is the artistic director of The Poetry Brothel London and curator of various Poetry and Music nights in the underground London scene. Based in concept on the fin-de-siecle bordellos in New Orleans and Paris, many of which functioned as safe havens for fledgling, avant-garde artists, The Poetry Brothel's "Madame" presents a rotating cast of poets as "whores" in a bordello, each operating within a carefully constructed character, which for poet and audience function as disguise and as freeing device for uninhibited creative expression.
- Mark Farid, Artist

Love Expert at FutureFest, Mark will speak about the effects of technology on love from the perspective of a 25 yr old, who has grown up with technology. He is interested in the relationship between the State, new technologies and the prescribed identity of the individual. Drawing on his own personal experiences, along with research from two projects of his, Poisonous Antidote (2016), which saw him broadcast his realtime digital footprint live for a month, and Seeing I (2018), which will see him wear a virtual reality headset for 24 hours a day, for 28 days, only seeing and hearing what someone else sees and hears during that time, Mark explores how current and future potential paths manifest themselves in themes of intimacy, relationships, and individual autonomy.

- Dr Jane O'Grady, London School of Philosophy, City University and Philosophy Obituarist for the Guardian

With A J Ayer she co-edited A Dictionary of Philosophical Quotations. She has written Introductions to John Stuart Mill's On Liberty and The Subjection of Women, and to Plato's Euthyphro, Apology, Crito, Phaedo, Symposium (Wordsworth), and 16 entries in The Oxford Companion to Philosophy. At the moment, she is writing a book on being in love, which embraces philosophy, psychology, anthropology, sociology, neuroscience, evolutionary biology and literature (particularly Courtly Love, Shakespeare and Donne). She gave a ten-week course in the Philosophy of Love at the Freud Museum and her interests are -- how far love is spontaneous and involuntary, as opposed to deliberate and enacted (this is obviously a different question in different areas – biological, social, individual, cultural). Also what it could mean to 'love x for him/herself', as opposed to loving a fantasy or a projection or a set of properties.

- Vivienne Errington-Barnes, Global Events and Community Manager for HER (LGBTQ app)
HER is the largest LGBTQ+ dating and social networking app with over 1.6m users in over 55 countries and is the largest LGBTQ+ dating and social networking app in the world.
Vivienne believes technology is the catalyst of modern love and the difference between love then and now is choice. The requirements to love have been raised, the possibility of loving more than one person simultaneously (polyamory) has become acceptable and the gender gap is closing resulting in a lack of defined roles in love

- Richard Bethlehem, PhD Candidate Psychiatry & Neuroscience University of Cambridge

Richard's research focuses on understanding how hormones contribute to behaviour and how they might change the dynamics of the brains intrinsic wiring. He specifically focuses on the hormones oxytocin and testosterone and their involvement in social interaction in individuals with an autism spectrum condition.
Chair
- Dr Shama Rahman, Storyteller: Scientist, Musician, Actor
Shama is a storyteller in different media. With an interdisciplinary PhD in the Neuroscience of Creativity, she is the Founder and Artistic Director of Art-Science creative startup Jugular Productions. As a professional musician, she also likes to work at the cross section of music, technology and other art-forms and is about to release her album 'Truth BeTold', the world's first full live album recorded and performed with wearable technology, which was showcased at a special one-off performance with real-time generative visuals and dancers. Her acting highlights include being the lead of South Asia's first supernatural detective thriller, a BBC drama series shown to over 53 million worldwide.