Description
Modern Macrame with Isabella Strambio
Two fantastic projects over two days of workshops - make a plant holder and an iconic wall hanging
About your tutor : Isabella Strambio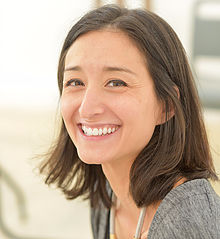 Photo credit : Leela Bennett
Isabella Strambio is a self-taught maker.
She has always been attracted to all things hand-made and started a blog that followed her journey to learn 12 crafts in 12 months, in 2016.
She now concentrates, mainly, in sharing her skills to other creatives, as well as making exclusive handmade pieces for few online boutiques and learning new crafts.
She runs various workshops across London, Hampshire and the UK.
She is very proud to have been shortlisted for 'Best Workshop Award 2017' by Mollie Makes Magazine and to contribute to their magazine with macrame tutorials.
Recently she has been featured on the Sunday Telegraph
Day One (Saturday 8th June ) 1.5 Hours, 10-11.30am
Macrame plant hanger workshop:
Learn how to make a macrame plant hanger for your home or garden.
Isabella will teach you, step by step, all the knots to make a beautiful Bohemian inspired plant holder to take home, along with a terracotta pot.
You'll have two material options: natural cotton rope or t-shirt yarn, both made from 100% recycled cotton.
Day two (Sunday 9th June ) 2.5 Hours, 10am - 12.30pm
Macrame wallhanging
This class is ideal for beginners who are interested in learning the basics of macrame.
In this class, you will learn the four main macramé knots that will give you the basic knowledge to create a variety of wall hanging designs.
All materials will be provided and you will get to go home with a wonderful macrame ready to hang on your wall.
Isabella will talk you through step by step during the lesson. She will also bring few wall hanging samples that you can replicate or use as a base to create your own version.