Description
Oxford Constructing Excellence invites you to the fourth event of our 2018 calander.
For the first Oxford Hub CPD of 2018, Constructing Excellence will be jointly hosting an event with the CIOB. Join us at the Saïd Business School (West Wing Cloister Room), where Mark Farmer will be presenting his renowned 'Modernise or Die—The Farmer Review of the UK Construction Labour Model' presentation.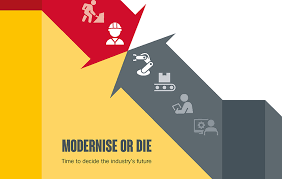 A summary of the 'Modernise or Die' challenge laid down by the October 2016 Farmer Review including an assessment of government & industry reaction in the period since publication. The presentation will rehearse some of the systemic and unprecedented structural challenges that the construction industry is facing. It will demonstrate why such an emotive call to arms is more relevant than ever if the construction industry is going to be able to successfully adapt and ensure its fit for purpose.
The aims and objectives of the presentation include:
 To set out the symptoms of failure the construction industry is experiencing
 To link the diagnosis of these symptoms to root causes
 To review new industry drivers for change
 To look at the core solutions and exemplars for change
 To review policy development in response to the Farmer Review and implications for industry
Speaker Biography
Mark has nearly 30 years of experience in the construction and real estate sectors and has become a recognised commentator and thought leader on a variety of issues. Mark has been at the forefront of the UK's residential construction market over the last 20 years. He is also playing a leading role in modernising the construction industry through the adoption of greater levels of pre-manufacturing using more integrated and digitally enabled delivery models. Mark is a member of the RICS, Vice Chairman of the ULI UK Residential Council, a member of the BPF Build to Rent sub-committee and co-chairman of Constructing Excellence. Mark authored the October 2016 UK Government Review of the Construction Labour Market Model entitled 'Modernise or Die'.
Please note CIOB Members should register seperately for this event via the link below
CIOB Members Registration to Modernise or Die
Further information for the event can be accessed via the links below:
This event is FREE to members of the Oxford Club of Constructing Excellence. We look forward to meeting with you!
Membership info, http://www.constructingexcellenceoxford.org/memberships/