Modernising Ecommerce & CX to improve loyalty and drive growth for D2C brands.
About this event
Join Greenlight Commerce, Attraqt and Big Commerce for an afternoon of socialising over a sparkling afternoon tea, as we chat about Modernising Ecommerce & CX to improve loyalty and drive growth for D2C brands.
Taking place at Gordon Ramsay's Heddon Street Kitchen on Thursday July 8th from 3pm till 5pm this will be an exclusive, small and perfectly formed group of 21 senior Ecommerce decision makers at this high end West End restaurant where we have taken the top floor exclusively with its own toilets and a wall of windows to help with air circulation and social distancing even if not required by this stage. We will keep a close eye on the roadmap and ensure we are meeting and exceeding the advice given for business events.
At this informal gathering of great minds we will cover many areas that are key to successfully managing growth, when selling products directly to consumers and bypassing any third-party retailers, wholesalers, or any other middlemen. It's even more crucial to build a sticky brand by being useful, consistent, timely and creating an emotional appeal that matches the customer expectation.
Customers today are more demanding than ever thanks to technology, it has taken communication to another level with customised messages. Today's consumers demand special attention and respond better when communication is personalised. Consumer behaviour and trust have shifted from price & product quality to emotional value and relationship building.
Customer engagement and experience is by far one of the most critical steps in gaining your customer's trust. Because a purchase decision is driven by emotions first then its price and quality. Customer support is key although several Ecommerce websites do not put this as a priority, it remains a very important element in the experience of your customers whether you are meeting them in person or not.
Event details
Date: Thursday 8th July
Time: 3:00PM - 5.00pm Venue: Upstairs at Gordon Ramsay's, Heddon Street Kitchen, 3-9 Heddon Street London, W1B 4BE3:00PM - 3:30PM - Arrival
Agenda
3:00PM - 3:30PM - Arrival
3:30PM - 4:30PM - Sparkling Afternoon Tea + Roundtable Discussion
4:30PM - 5:00PM - Networking
Guest Criteria: This event is for heads of ecommerce, digital, omnichannel or similar at retail and D2C brands with over £10 million in revenue.
Partner Company Details And Contact Information
Greenlight Commerce is an award-winning digital and eCommerce agency that designs, builds, consults, trains, and implement transformational strategies on eCommerce systems integration and digital marketing initiatives. We work with brands like Raja Workplace, Milk & More, Primark, Furniture Village, and many more. Our objective is to deliver innovative work that achieve dramatic growth and scale for your business.
Contact us: info@greenlightcommerce.com
Visit: www.greenlightcommerce.com
Attraqt optimizes ecommerce site performance through a set of API-enabled, algorithm-driven, intelligent SaaS services. Ultimately ensuring individualized, and connected micro-experiences that support product discovery from inspiration to purchase, and beyond. The platform is embedded with AI to unify and empower all key customer journey stakeholders, enabling business, data and technical teams to successfully leverage existing ecommerce technology investments. Our AI models perform in real-time whilst allowing clients to integrate their own algorithms. This helps to build and act on true personalization strategies to create differentiated experiences at scale, so our customers can exceed the expectations of today's shopper, while reaching commercial goals. Attraqt is publicly listed on LSE: AIM and headquartered in London, with offices in Amsterdam, Chicago, Paris, Sofia, Hamburg and Sydney.
Contact us: sayhello@attraqt.com
Find out more: www.attraqt.com
BigCommerce (Nasdaq: BIGC) is a leading software-as-a-service (SaaS) ecommerce platform that empowers merchants of all sizes to build, innovate and grow their businesses online. As a leading open SaaS solution, BigCommerce provides merchants sophisticated enterprise-grade functionality, customization and performance with simplicity and ease-of-use. Tens of thousands of B2B and B2C companies across 150 countries and numerous industries use BigCommerce to create beautiful, engaging online stores, including Ben & Jerry's, Molton Brown, S.C. Johnson, Skullcandy, Sony and Vodafone. Headquartered in Austin, BigCommerce has offices in San Francisco, Sydney and London.
Find out more: www.bigcommerce.com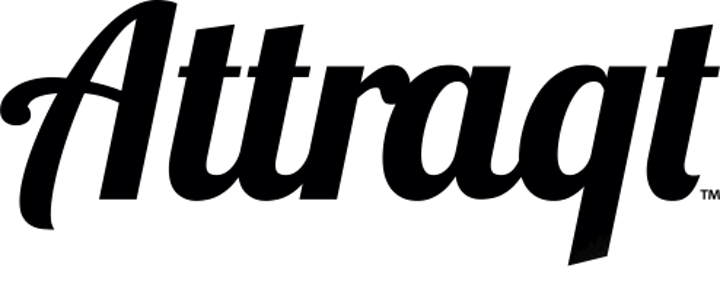 Organiser of Modernising Ecommerce & CX to improve loyalty and drive growth
We are a member-led group dedicated to encouraging and supporting retailers in developing ecommerce expertise. Building collaboration through information sharing, market insight, networking and events, we're bringing the industry together to develop best practice for an omnichannel future.