Description
With the recent wave of technologies and services that have come onto the scene, your recruitment channel has become far more than paying for a LinkedIn license. Candidates expectations have changed, they stay for shorter periods of time and they no longer get impressed by the employer brand. Now PR, data, technology, finance and the brand are all pivotal components to the success of your channel.

Taking place in London on the 2nd November, our Modernising your Resourcing Channel Event will discuss how resourcing has evolved over the past few years and highlight some of the critical actions that need to be made to keep up in this rapidly changing marketplace.

The event will feature our usual mix of guest speaker insight, roundtable discussions and facilitated networking with some of the business that helping the industry move forward.

Katrina Hutchinson-O'Neil, Director of Resourcing at Nationwide will be highlighting how to apply customer-led design to your Resourcing channel and the impact it's had on Nationwide in recent year.

Bill Boorman, Founder of Tru, will also be joining us talking about the implications of these changes, what they mean and if our approach to resourcing is fit for purpose.
What to expect on the day
08:30 Arrival
09:00 Welcome & Introduction
09:15 Tom @ 360 Resourcing
09:30 Facilitated Meetings*
10:45 Iain @ Adzuna
11:00 Facilitated Meetings
12:00 Sit Down Lunch
13:00 Katrina Hutchinson w/ Q&A
13:45 Roundtable Discussion
14:15 Bill Boorman w/ Q&A
14:45 Roundtable Discussion 2
15:15 Summary & Takeaways
16:00 Open Networking w/ Drinks
* Facilitated Meetings - Individual short introductions w/ some of the UK's leading technology and service companies.

* Roundtable Discussion - An open forum for in-house recruitment, resourcing & talent acquisition specialist. This is an opportunity for delegates to speak openly with each other in a relaxed environment.
---
Guest Speakers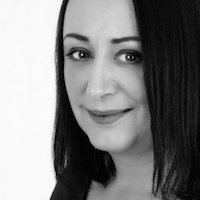 Katrina Hutchinson-O'Neil, Director of Resourcing at Nationwide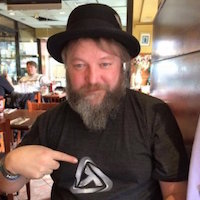 Bill Boorman, Founder of Tru
Reconverse always aims to build an encouraging, fun and learning environment to test ideas and share experiences. Delegates will leave better informed and safe in the knowledge that other recruitment and resourcing professionals face similar challenges.
Who should attend?
Please note delegate places are exclusively for in-house recruitment and HR professionals. If you are a solution partner please contact us here.