This workshop shows how to set about designing an off-grid solar power system and how to select the devices to be used.
About this event
The workshop will be presented on Zoom.
This is an intermediate level workshop and is aimed at those who understand the basics of Solar Power. Delegates should already be familiar with Watts, Volts and Amp Hours and understand the function of solar charge controllers and power inverters. The basics are covered in "Module 1: Introduction to Small Solar Power Systems" workshop.
Please have a look at our 'off-grid living' page for all workshops.
The following topics will be covered.
Solar Panels: Understanding the specification, series / parallel connection and estimating performance.
Batteries: Lead Acid vs Lithium, series / parallel connection and how to maintain them.
System Voltage: Choosing whether to operate at 12 V or 24 V.
Charge Controllers: PWM vs MPPT and how to choose the right device for the task.
Cables: Understanding the effects of cable thickness and length on system performance and safety.
Fuses and Circuit Breakers: Ensuring system safety by choosing and positioning fuses correctly.
Power Inverters: Choosing the right inverter for the job
Measurement: Ways of measuring power and State of Charge (SOC) of the battery
System Design: Putting it all together
The workshop will last around 2 hours with a comfort break after 1 hour. Copies of presentation slides and other resources will be e-mailed out afterwards.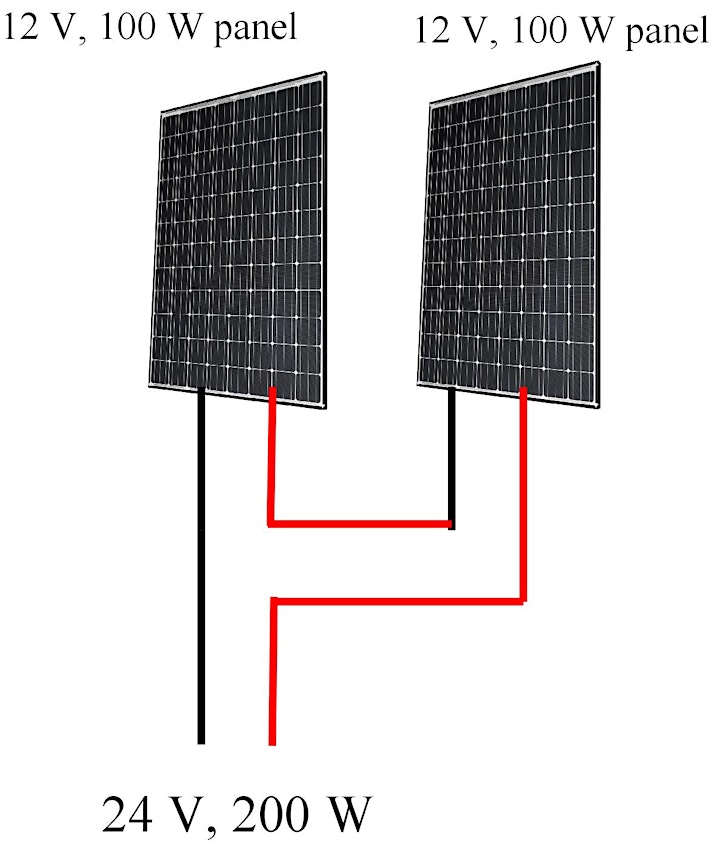 Organiser of Module 2: Designing Off-Grid Solar Power Systems - 5th June 2021