Description
Professor: Mouwafac Sidaoui

Course ID: 9236
Course description:
Given the ever-increasing data deluge which floods firms (big data), a competitive "edge" can be gained by managers who appreciate the importance of statistics and analytical techniques to drive corporate strategy through the adoption of data-driven decision-making. Effective managers will be able to bridge the current gap between data analysts and management using their knowledge of analytical techniques, being able to formulate and solve business problems while communicating results in plain English to managerial decision makers to take action. Business Analytics is a hot topic. Its early adopters have already gained significant competitive advantages.This course offers a survey of the techniques and tools applied under the umbrella of Business Analytics by studying applications (for example, customer relationship management and e-commerce) in a range of industries.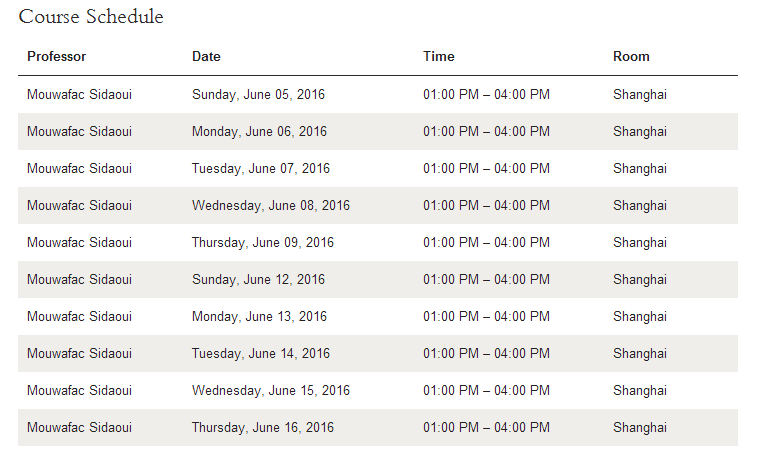 *Terms and Conditions
By signing up for this elective and paying the administration fee you hereby agree to the full terms and conditions of participating in the 2016 Lifelong Learning program. To read the full terms and conditions please click here.