Description
Professor: Mac McClelland

Course ID: 9237
Course description:
Energy has been an essential part of development with hydrocarbons replacing steam at the beginning of the last century. Countries' fortunes have risen and fallen with the abundance or dearth of locally-produced energy resources. Course Objectives: 1. To provide you with several frameworks for understanding the principles, tools, skills, and resources of global energy businesses 2. To gain a clear understanding of the implications and considerations when involved in energy discovery, production, transportation, and distribution 3. To be aware of the stakeholders in energy production and distribution 4. To understand the geopolitical influences on the business of energy 5. Become aware of further resources related to the business of energy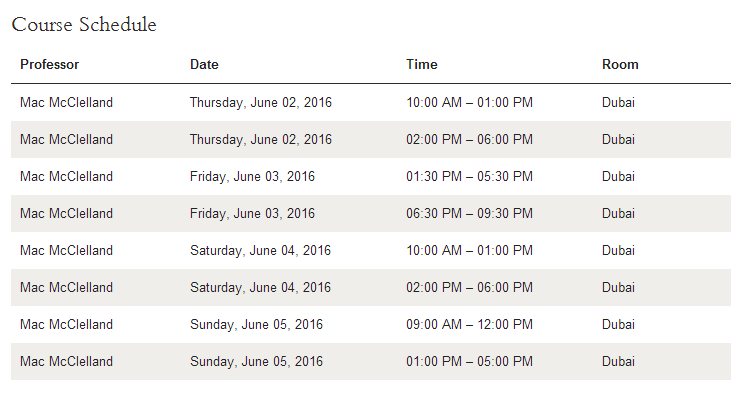 *Terms and Conditions
By signing up for this elective and paying the administration fee you hereby agree to the full terms and conditions of participating in the 2016 Lifelong Learning program. To read the full terms and conditions please click here.