MODULE D, DUBAI: PRINCIPLE LEADERSHIP IN MULTI-CULTURAL ORGANIZATIONS
Description
Professor: Samineh Shaheem

Course ID: 9243
Course description:
Leadership principles are multi-cultural and international, even while the practice of leadership may be affected by local custom and habit. The elective presents a sustainable model of leadership principles and associated behaviour for students who aspire to leadership roles in multi-cultural organisations. This elective asserts that leaders must be ethical and driven by high-end, other-regarding values if they and their teams or organisations are to be successful. Principled leadership is based on the belief that before people can lead others they must first learn to lead themselves and understand their motivations for leading. The elective is grounded in academic theory, primarily that of Authentic Leadership as promulgated by Luthans and Avolio and others. The elective offers an exploration and understanding of Authentic Leadership and its application to decision making and trust building in dynamic, multi-cultural contexts. This course is highly introspective, giving students a chance to better know themselves and their motivations, their strengths, liabilities, attitudes and beliefs that support effective leadership through classroom and small group discussion, self-assessment instruments, peer feedback and examination of other principled leaders' behaviors. The goal is to better understand the high-end, other-regarding values of principled leaders and how those translate for each individual in dynamic multi- cultural contexts. The more authentic our leadership, the more effective our actions will be, and the more lasting our results.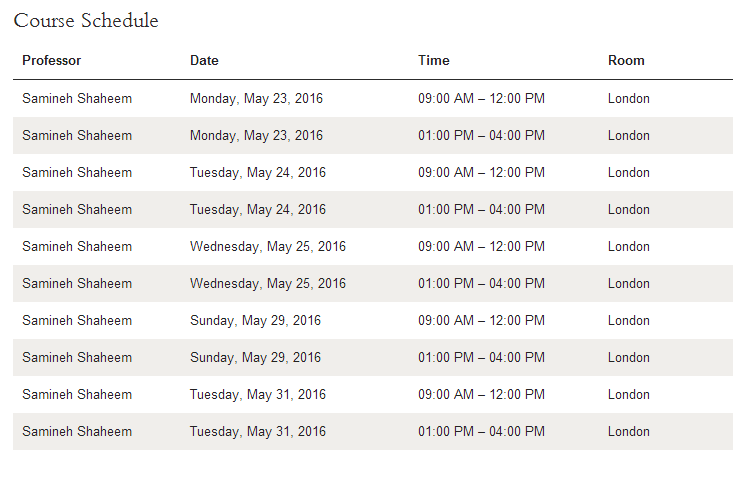 *Terms and Conditions
By signing up for this elective and paying the administration fee you hereby agree to the full terms and conditions of participating in the 2016 Lifelong Learning program. To read the full terms and conditions please click here.