Description
Professor: Ramez Helou

Course ID: 9409
Course description:
Sales are all about converting potential customers to real ones. This course focuses on the formulation, implementation and evaluation of sales management for both offline and online products and services. Students learn how to develop an initial market strategy and sales methodology, and how best to establish a successful sales culture. Students are then asked to consider the variety of rewards systems and other processes to support the sales force. Finally, students learn how to use metrics to evaluate success. In an age of vast consumer choice, computerized information systems, telemarketing, and global competition, an understanding of sales force management rests upon knowledge of marketing functions and relationships with other disciplines.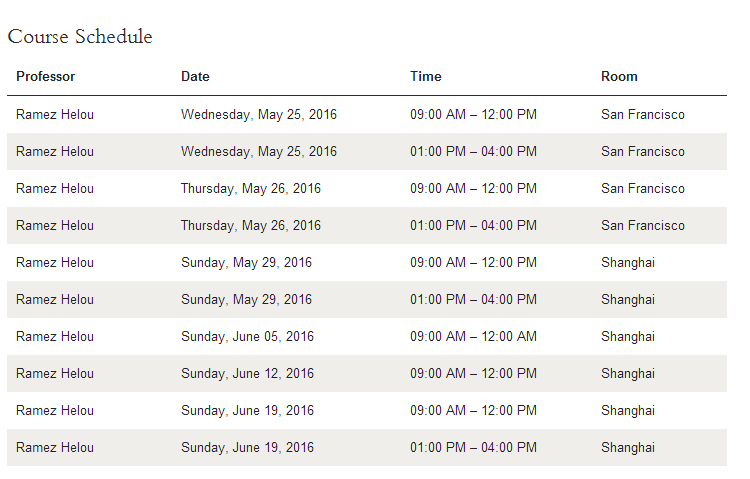 *Terms and Conditions
By signing up for this elective and paying the administration fee you hereby agree to the full terms and conditions of participating in the 2016 Lifelong Learning program. To read the full terms and conditions please click here.