Description
Professor: Merwyn Strate

Course ID: 9244
Course description:
This course focuses on the design and execution of the service delivery process that involves both the service provider and its customers in the co-creation of value. The course adopts a transdisciplinary approach and two goals: to be effective in satisfying customer requirements and efficient in eliminating waste and managing costs. Emphasis on this course is placed on the service sector. Broadly speaking, services cover all sectors of the economy that do not belong to primary industries (agriculture and mining), or secondary industries (manufacturing) and even in these "non-service" sectors there are elements of service that have a strategic value. The rapid expansion in information and communication technologies fuels further growth in the services industry. Included in this transdisciplinary approach are the operations, marketing, human resource management and information technology functions of an organization (although emphasis is placed on the operations function). In addition, the course presents some of the supporting processes that are also part of the service delivery process that when taken together comprise the overall service system or service organization.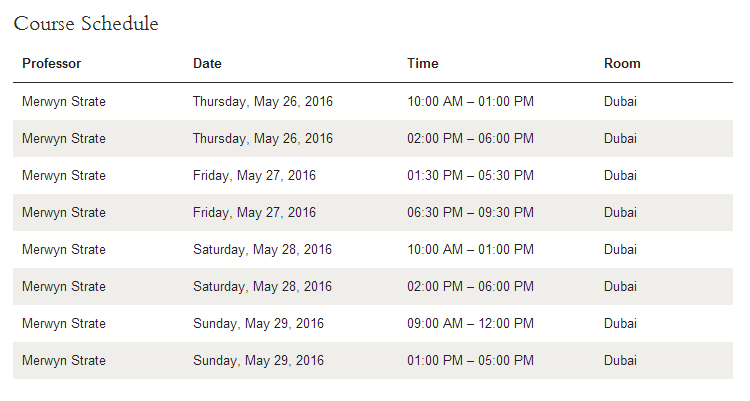 *Terms and Conditions
By signing up for this elective and paying the administration fee you hereby agree to the full terms and conditions of participating in the 2016 Lifelong Learning program. To read the full terms and conditions please click here.