MODULE D, DUBAI: THE NEW STRATEGY TOOLKIT: FROM IMPLEMENTATION TO SCALE
Description
Professor: Mark Turrell

Course ID: 9246
Course description:
How to grow a business or business initiative to scale is a hot topic for corporates, startups and social enterprises. The basic question is enduring, important, but often overlooked: how can you grow very quickly with the least amount of effort? We also live in a world defined by complexity – a non-linear world that is dynamically changing. The knowledge and skills for scaling a business in practice requires both approaches for achieving scale in complex systems as well as an understanding for how to successfully implement the approaches. This course provides leading edge knowledge and practical experience on how to use system dynamics to make change on a global scale, as well as for smaller initiatives. This elective will introduce students to a framework that will help them build strategies and tactics for today's dynamic connected world. The framework is based on three layers: an understanding of the individual, a view to how people work in groups, and a view of how actions take place en masse across entire systems. In this highly interactive elective, students will learn how to apply the framework in practice, from tips on how to persuade individuals in meetings, to system design work for world-scale challenges. The elective will give students a proven toolkit for innovation and strategy development that can be applied in corporate environments, startups and social initiatives to achieve dramatic outsized results.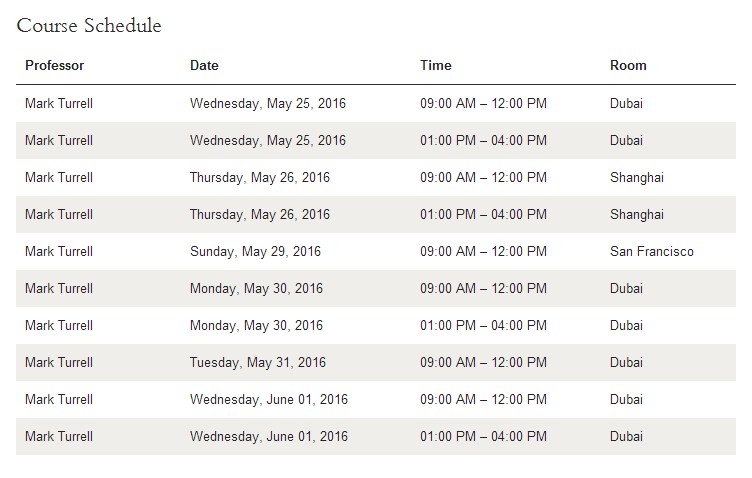 *Terms and Conditions
By signing up for this elective and paying the administration fee you hereby agree to the full terms and conditions of participating in the 2016 Lifelong Learning program. To read the full terms and conditions please click here.