Description
Professor: Aleksander Grzeszczak

Course ID: 9260

Course description:
This course is designed for anyone who needs an understanding of the main financial models in use today, i.e. seasoned executives who take business decisions based on financial modelling analysis; professionals transitioning into careers in finance; graduates hoping to jump start their careers in corporate finance and/or investment banking; as well as students new to applied finance and financial modelling. The course is a hybrid between two broad subjects: modern financial theory and mechanics of modelling it in excel. The course will attempt to equip students with general framework (make students think about the details that go into the process of creating a financial model) as well as "cookie cutter" tools to help them perform various practical financial modelling and transaction structuring tasks as done in most investment banks, private equity funds and corporate finance department in large corporations. After completing the course (besides few smaller milestones such as Venture Capital valuation model, standard "Spread" Investment Banking model, etc.), students are expected to be able to: 1) Design a complete revolving/interconnected general model of Income Statement, Balance Sheet and Cash Flow Statement. 2) Perform a corporate valuation using a DCF (discounted cashflows) and comparables analysis in excel. 3) Design a M&A model of a corporate merger/acquisition transaction. 4) Run a detailed Private Equity LBO (leveraged buyout) model.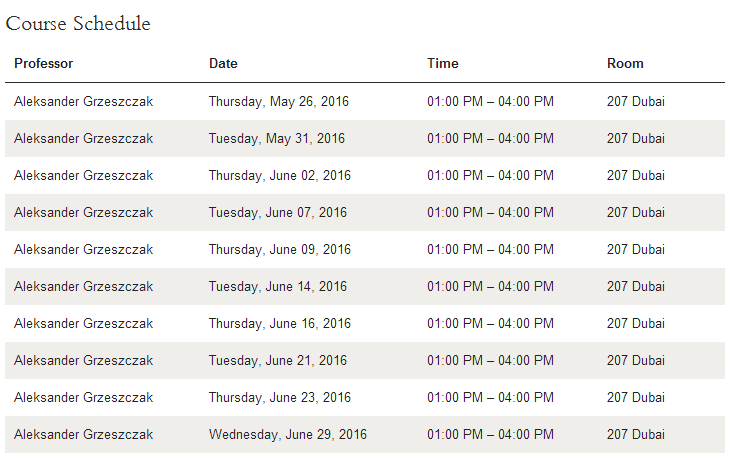 *Terms and Conditions
By signing up for this elective and paying the administration fee you hereby agree to the full terms and conditions of participating in the 2016 Lifelong Learning program. To read the full terms and conditions please click here.