Description
Professor: Alex Reeve

Course ID: 9262

Course description:
An important part of the marketing mix is how the Product (or service) is designed and whether or not it fits the intended market. According to academic research, however, only 8% of pioneers of new products become and stay a leader New Product Development is about iterations of existing products and diversification into blue oceans – creating brand new markets. This course covers the process of opportunity identification, idea generation, screening, concept development, mapping customer perceptions, segmentation, product positioning, forecasting market demand, market entry strategies, product design, advertising and product testing. The different components of the course are integrated and provide a systematic framework for new product development and marketing.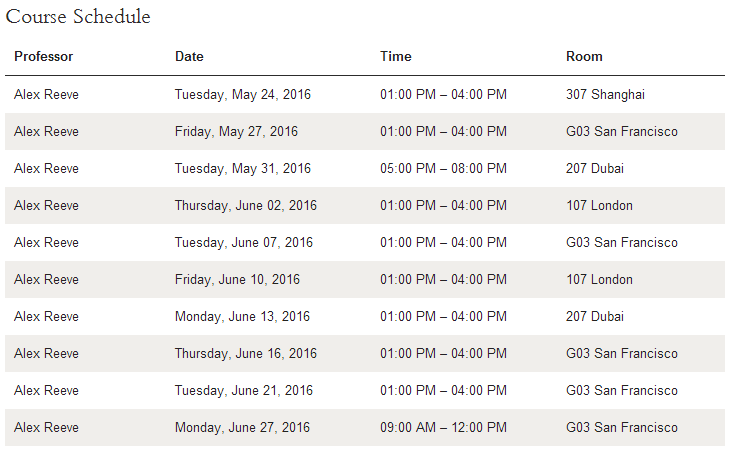 *Terms and Conditions
By signing up for this elective and paying the administration fee you hereby agree to the full terms and conditions of participating in the 2016 Lifelong Learning program. To read the full terms and conditions please click here.