Description
Professor: Aleksander Grzeszczak

Course ID: 9263

Course description:
This course aims to give students a solid introduction to the world of Private Equity(including Venture Capital and Buyouts). It focuses on the following (along with practicalinsight from prior transactions) main areas of knowledge that underpin the PEenvironment: 1) "Organizational" topics related to PE funds & investing 2) Cash flow analysis & modeling (we will be using a PE, LBO model for that) 3) Review of valuation of companies 4) PE investment process (from "entry" to "exit") - we will follow a "live" (recently completed) transaction 5) Transaction structuring 6) Negotiating Term Sheet and Share Purchase Agreemen 7) Finalizing transaction price (Locked Box and Completion Accounts) 8) Key lessons learned from prior transactions, i.e. experience. With the exception of item 1 (above), where some theory and "informational" delivery (deliberately kept to a modest minimum) is scheduled, this course is focusing on practicalaspects and transaction based learning.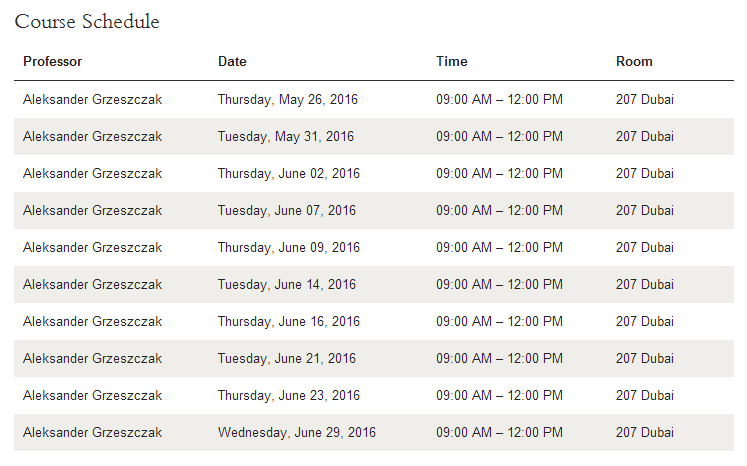 *Terms and Conditions
By signing up for this elective and paying the administration fee you hereby agree to the full terms and conditions of participating in the 2016 Lifelong Learning program. To read the full terms and conditions please click here.