Description
Professor: Stephen Kirnon

Course ID: 9339

Course description:
For any business to be successful, it requires people who understand and are aligned with its vision, values and strategies. The responsibility for this alignment falls to the Human Resource function. Human Resource Management will place students at the forefront in understanding how organizations gain a sustainable competitive advantage through people. Through an examination of the major functions and strategies of human resource management, students learn the importance of (1) human resource management in today's competitive environment, (2) meeting human resource requirements, (3) developing effectiveness in human resources, (4) implementing compensation, security and incentives schemes (5) and expanding human resources' impact by creating high-performance work teams.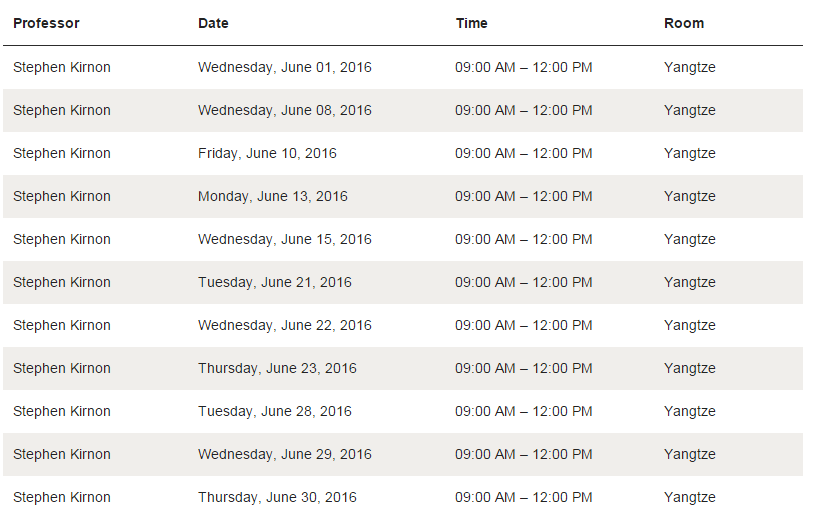 *Terms and Conditions
By signing up for this elective and paying the administration fee you hereby agree to the full terms and conditions of participating in the 2016 Lifelong Learning program. To read the full terms and conditions please click here.