MODULE D, SHANGHAI: MGT, STRATREGIES, AND BUSINESS MODELS FOR EMERGING MARK...
Description
Professor: John Fargis

Course ID: 9321
Course description:
The vast majority of countries, land mass and population on the planet could be understood as belonging to emerging markets. How do we rationalize the discussion around such a vast and diverse definition? Who are the BRICS and why are they defined as such? How are they distinguished from the so-called "Next 11" MINT, CIVETS economies and from the bottom of the pyramid? What are the macro forces and strategic frameworks MNEs and SMEs use when considering market entry into or expansion within any one of these markets? How can firms from these myriad markets expand internationally? What tools in the literature are useful in analyzing opportunities in such markets such as institutional voids, reverse innovation, what are the unique concerns for IPR and the role of the government in many emerging markets? This course will provide students with a framework to analyze market entry and expansion in the markets concerned as well as an opportunity to apply the materials to a real world strategic opportunity. Course content: Students should expect to develop a firm understanding of different types of emerging markets. They will repeatedly leverage one of a core market level and industry/firm level methodology to consider different firms, industries and emerging markets. Students will be exposed to the management challenges for firms wishing to expand into, within and out from different emerging markets. The course will explore key concepts in the literature concerning strategy development in various emerging market settings. Guest speakers will allow for detailed real-world exploration of course material. Presentations will allow student teams the chance to make a forceful case for or against emerging market entry or expansion.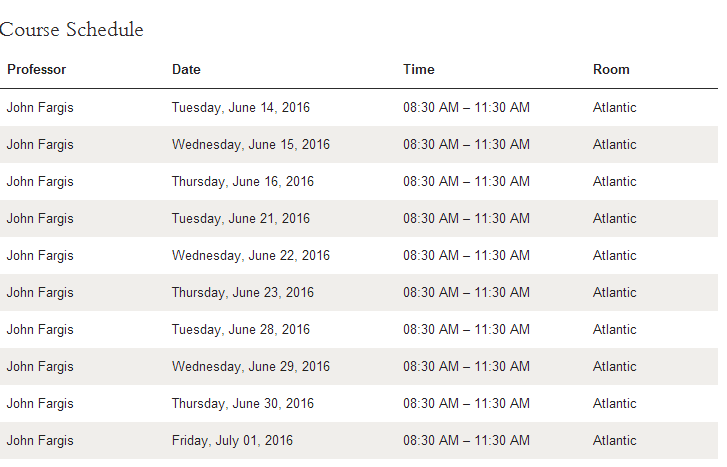 *Terms and Conditions
By signing up for this elective and paying the administration fee you hereby agree to the full terms and conditions of participating in the 2016 Lifelong Learning program. To read the full terms and conditions please click here.