Description
Professor: Mark Esposito

Course ID: 9482
Course description:
How is it possible that so many mathematical models and algorithms support today's markets but these continue to be vulnerable to volatility and shocks? Why is the war on consumers played on subtle psychological campaigns and not through predictive models of what we could consider "incremental behavior? Why do we continue to be fooled by randomness regardless of our ability to perform historical analysis and statistical regression? Why are expectancy theory and Prospect Theory so important to determine decisions and choice but ignored by the how governments and organization plan expected outcome? This course builds on much of the fascinating work in the area of the behavioral sciences applied to socio-economic contexts and allows students to develop a hands-on approach by learning its methods and more importantly, how it can be harnessed by suitably designing contexts to "nudge" choice across the spectra of macro, meso and micro economics. A good part of the course will be dedicated to experiments to be conducted by students.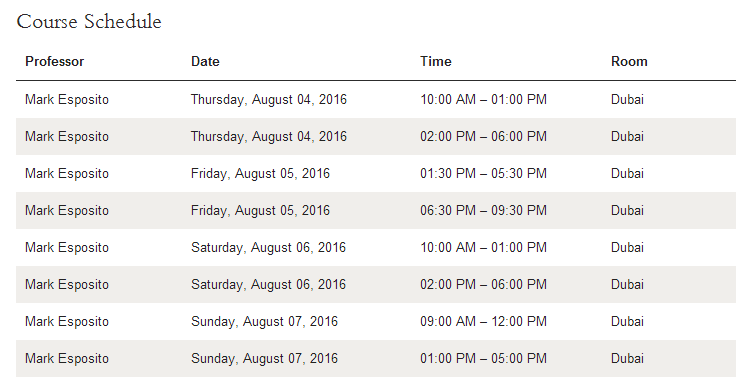 *Terms and Conditions
By signing up for this elective and paying the administration fee you hereby agree to the full terms and conditions of participating in the 2016 Lifelong Learning program. To read the full terms and conditions please click here.