Description
Professor: Mark Esposito

Course ID: 9482
Course description:
A brand is a uniquely identified, promise of value which can develop into a relationship that consistently and competitively satisfies the desires of the stakeholders. Kotler and Keller state it could include a name, phrase, symbol, design or a combination of them. Lindstrom explains how a brand should be recognisable even from small pieces of it. A brand, therefore, is not just a fancy logo or a catchy slogan. A brand should stand for core values that the customer will associate with that brand, such that they perceive added value in the brand over and above what the product or service actually does. The question is how to do that? This course builds on the introductory marketing courses already taken by the student and uses a variety of analytical tools and techniques that will help improve the decision-making of brand managers and other marketers to create strategic growth worldwide, build customer loyalty and differentiate their brands in B2B, B2C and non-profit sectors. The course will examine, amongst others, the concepts of brand asset management, brand equity, brand value and, of course, managing brands strategically to optimise long-term value for the organisation.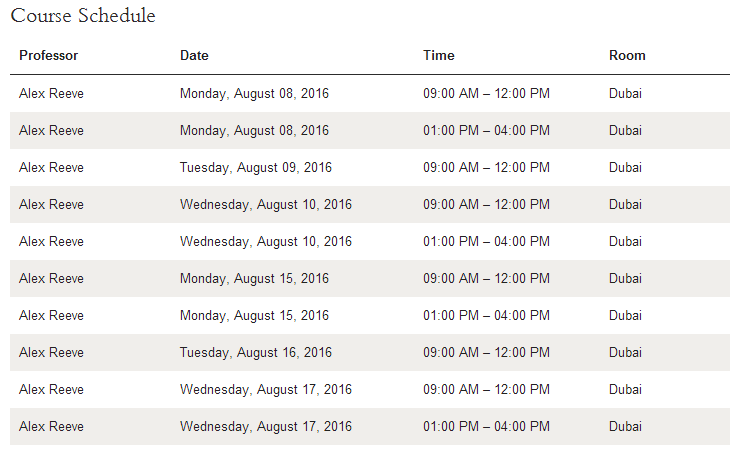 *Terms and Conditions
By signing up for this elective and paying the administration fee you hereby agree to the full terms and conditions of participating in the 2016 Lifelong Learning program. To read the full terms and conditions please click here.