Description
Professor: Mukul Kumar

Course ID: 9272
Course description:
Case studies are a common source of management and leadership lessons and practices. Organized crime (e.g. Mafia, Yakuza, Underworld, The Cartel) is one of the oldest industries, highly profiled by films and entertainment, and very efficient in key business practices. Are lessons from these practices applicable in industries which don't share the "illegal" aspects of organized crime? This course will address 4-5 key drivers of business success — e.g., supply chain & distribution, employee engagement, productivity, technology effectiveness, market expansion and entry -- viewed from the lens of this intriguing industry. A key learning objective is for students to analyze business practices in one industry and evaluate their application to alternate industries and contexts. Students will be expected to do significant secondary research, present a team project, and write an (individual) final paper. No primary research is expected; nor are any industry internships offered with this course.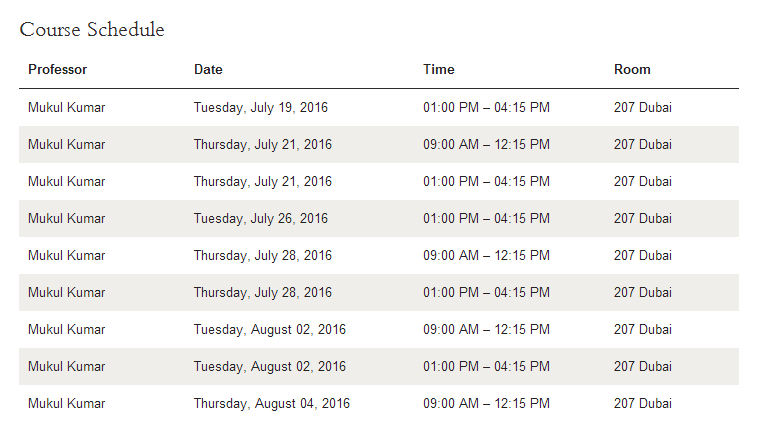 *Terms and Conditions
By signing up for this elective and paying the administration fee you hereby agree to the full terms and conditions of participating in the 2016 Lifelong Learning program. To read the full terms and conditions please click here.