Description
Professor: Omar Hernandez

Course ID: 9277

Course description:
Business leaders are constantly competing for executives' attention and resources, by aiming to deliver their projects on time, within budget and with a degree of quality that matches their reputation. Yet, only one of every three projects is ever successfully completed. The goal of this class is to teach what it takes to lead successful projects. Project management as a discipline is applicable to business projects of all types and requires balancing the demands for time, quality, scope and cost inherent in any project. The course is designed to provide the project management knowledge necessary for a business executive, manager, consultant, or entre-preneur to successfully initiate, plan and execute projects. Students will become familiarized with project management terminology, methodologies and internationally accepted industry standards. To develop critical skills and the knowledge needed to successfully pitch and lead projects requires understanding the concepts of project initiation, planning and organization, control, communications, and project life cycles. Using different schools of thought, it will be possible to understand how to define, plan, execute, monitor and evaluate a range projects. In addition, students will learn several basic project scheduling techniques including WBS, CPM, Pert, Gantt Charts, and resource constrained scheduling. Methodologies, frameworks, tools and international standards are presented, along with a series of business cases in diverse fields to exemplify how experts are solving business problems through projects.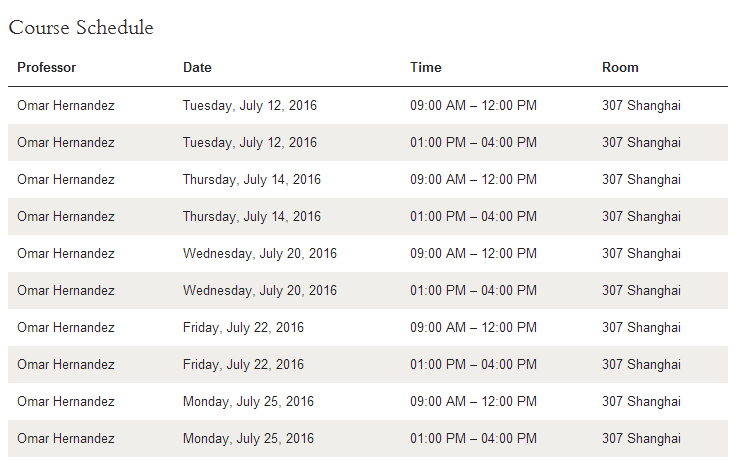 *Terms and Conditions
By signing up for this elective and paying the administration fee you hereby agree to the full terms and conditions of participating in the 2016 Lifelong Learning program. To read the full terms and conditions please click here.