Enhance your 'Molton Brown Moment at Home' with an exclusive one-on-one video consultation.
About this Event
At Molton Brown, we've always cared deeply about the health and wellbeing of our teams, customers and community. As the world adapts to a new way of doing things, we want to be there for you.
To continue providing you with the best experience whilst at a safe distance, we're delighted to take our new 'Molton Brown Moment at Home' service to the next level with one-on-one video consultations.
You'll be able to connect with one of our expert Team Members from the comfort of your home – another way to indulge in a 'Molton Brown Moment'.
Simply book an appointment time slot that suits you, and a Team Member from your chosen store will call you to give your Personal Fragrance and Gifting Consultation. Video dial-in details will be provided in your confirmation email.
Take care,
Molton Brown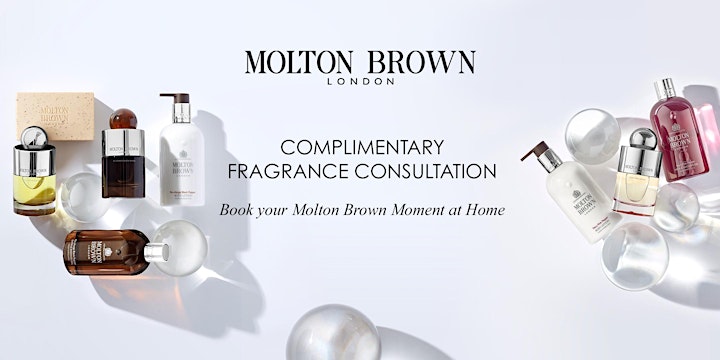 Alternatively, If you would prefer a quick phone call to store, to check if we have an item available, or to ask about our services, you can call our Liverpool store on; 0151-709-5197 (Monday - Friday 10 am-5 pm)