Description
Cycle to work and arrive energised and ready to start the day!
One of the essentials of riding to work successfully is to know which route to take. This is where we come in with our offer to ride with you from the Westfield to central London.
The rides will go either through the parks or along quiet roads, depending on where people want to be dropped off. The idea behind them is to show people how easy it is to find quiet routes in London, even during rush hours.
The commuter route will start:
Monday 31 October – at 7:30am and then ongoing every Monday
Meeting point – Westfield Library Corner Docking Station
Wood Lane, outside the Shepherd's Bush Library W12 7BF
Time – 07:30am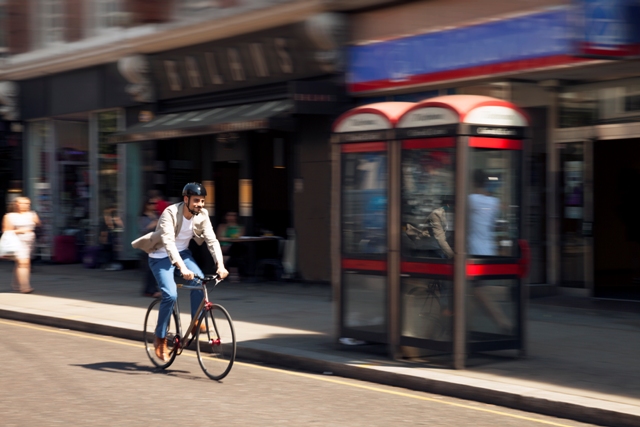 These are our suggested pick up points along the route:
1. Junction Queensdale and Royal Crescent Mews, W11 4SG – 07:40am
2. Landsdowne Road at the junction with Holland Park Avenue, outside the Holland Park Tube Station, W11 3RB – 07:50am
3. Notting Hill Gate junction with Pembridge Gardens, W11 4DU – 08:00am
4. Black Lion Gate entrance to Kensington Gardens (on the Broad Walk), W2 4RU – 08:10am

Suggested drop off points:
5. Wellington Arch, junction with Constitution Hill, W1J 7JZ – 08:20am
6. Craven Street, junction with Strand, WC2N 5NG – 08:30am
7. Whitehall Place junction with Northumberland Avenue WC2N 5BY – 08:35am
8. Somerset House junction with Embankment, WC2R 1LA – 08:40am
9. Tallis Street junction with Temple Avenue, EC4Y 0HB – 08:45am
The pick up and drop off points are suggested and can be changed to suit needs. We are also happy to accommodate the route to best suit your locations.
You can check the locations of the Santander Docking Stations in Transport for London's website.


If you have any quesitons, please email cycling@rbkc.gov.uk or phone 020 7361 4259
Happy commute!