Event Information
Location
St Ethelburga's Centre for Reconciliation and Peace
78 Bishopsgate
London
EC2N 4AG
United Kingdom
Description
Streaming transformed the way in which audiences engage with content and the relationships they have with their favourite media brands. Digital distribution platforms have enabled brands to expand their reach while simultaneously fragmenting fandom. In this event MIDiA will leverage data from its brand new Index for Artists and Index for Video products to explore how fandom is changing and how best to build and monetise that fandom. This event will be a must attend for anyone involved in building, nurturing and commercialising audiences across music and TV.
Regular attendees of MIDiA events will know that they combine great new data and analysis with insightful panels and a mix of attendees not quite like at any other event, with representation from across multiple industries.
Who will you hear from?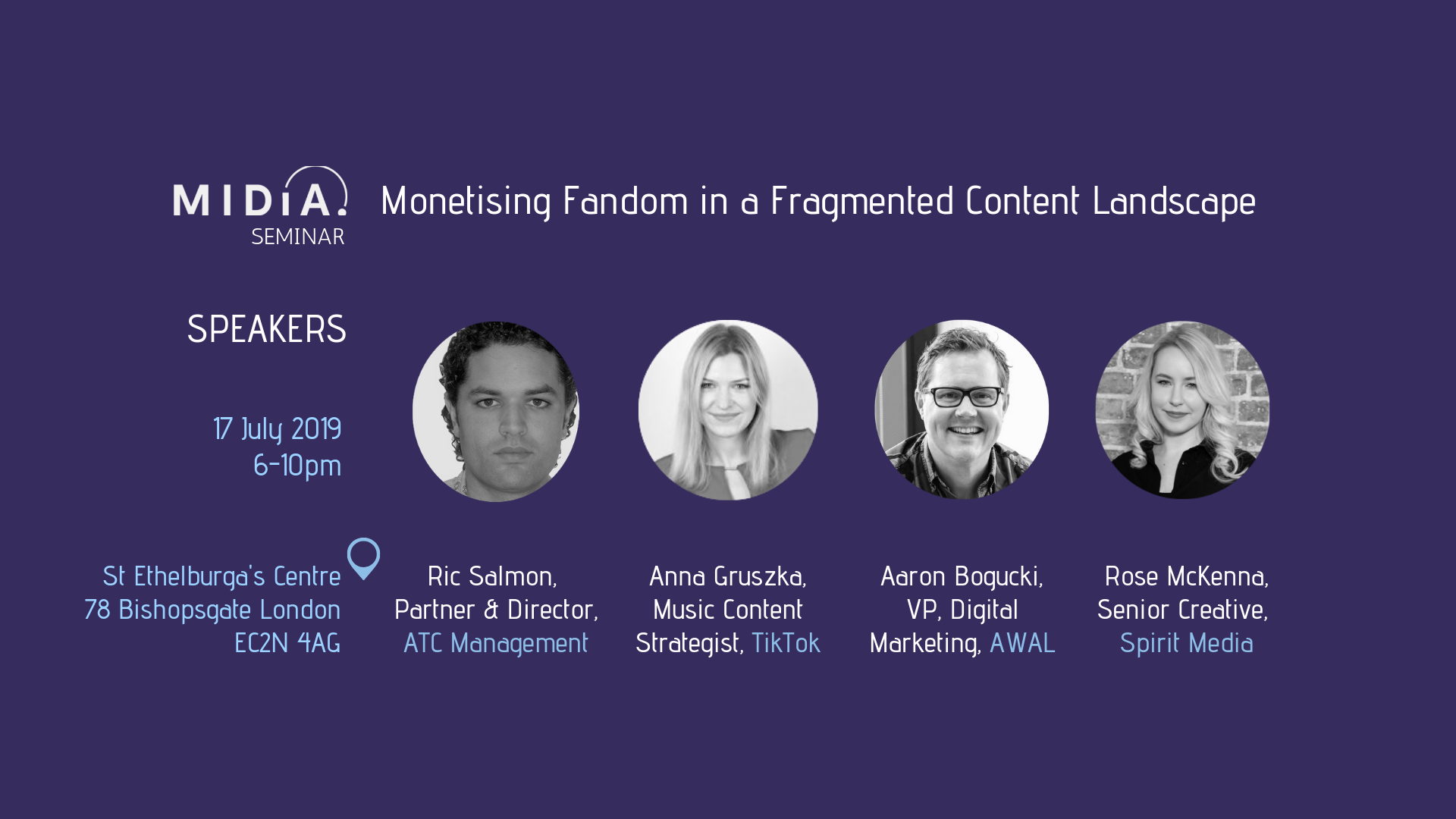 Join us to learn:
• Which TV shows and artists have the biggest audiences?
• The changing relationships between, awareness, fandom, listening, viewing and streaming
• Who are the most valuable audiences, where they can be found and how best to engage them?
• How fandom audiences overlap and which streaming services have the most fanbases using them?
• What new tactics need to be used to build and nurture fan bases and media brands in streaming environments?
• Which new models need to be developed to commercialise fan engagement and what lessons can be learned from Asian pacesetters

Programme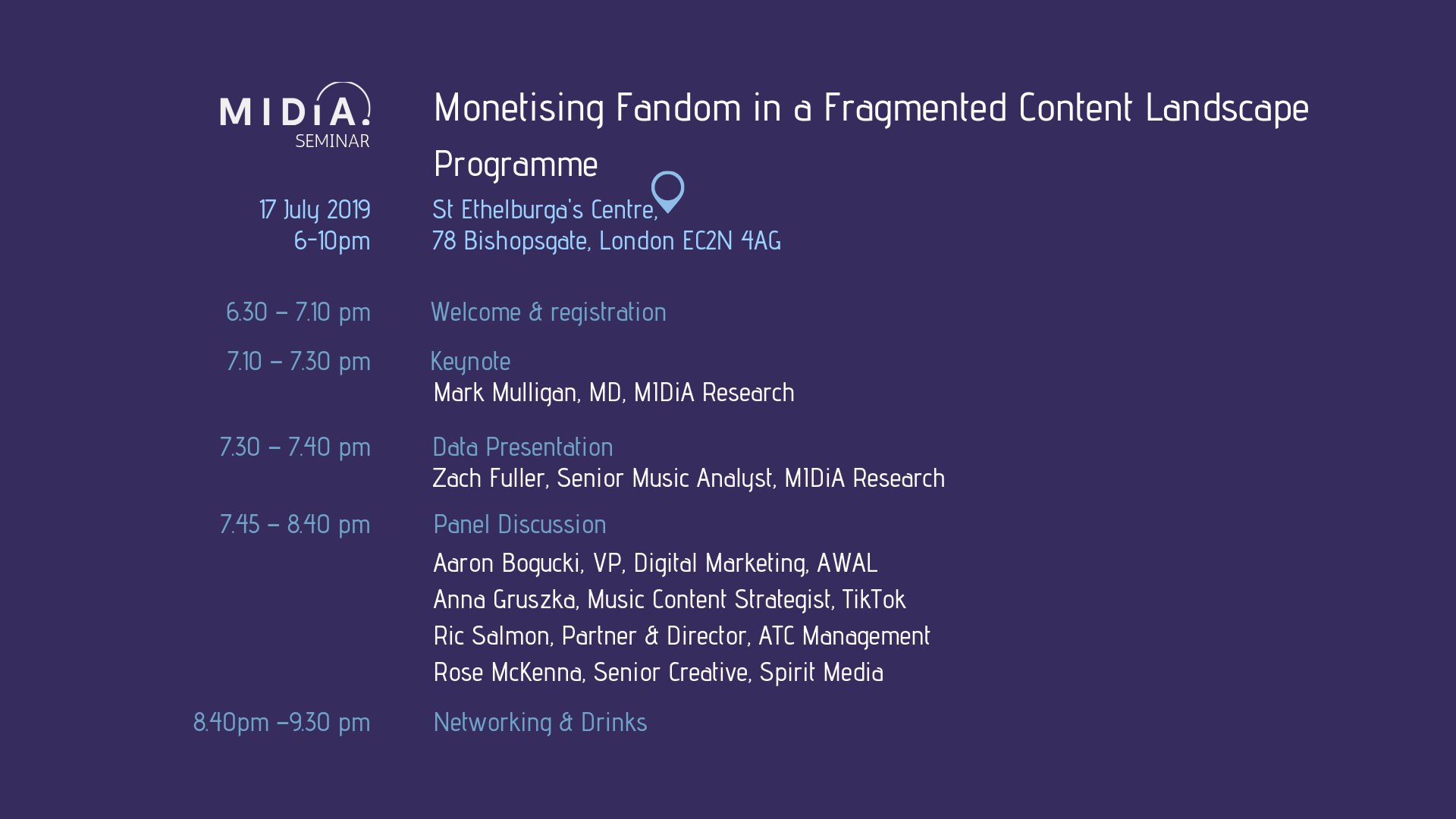 **Please note: The £20 charge is a deposit which will be refunded if you attend and are registered at the event. This is to ensure that those who want to attend the event are able to come.
Please enter the name of each attendee per ticket requested to ensure they are registered on the night.
Date and time
Location
St Ethelburga's Centre for Reconciliation and Peace
78 Bishopsgate
London
EC2N 4AG
United Kingdom