Monetising Human Rights: ESIL Lecture with Dr Veronika Fikfak
Description
ESIL Lecture with Dr Veronika Fikfak
Monetising Human Rights: Studying the European Court of Human Rights' approach to damages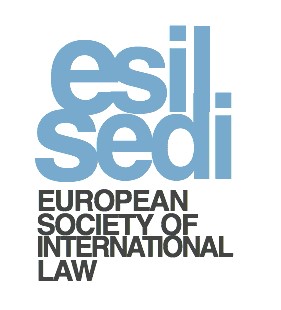 Does the European Court's current approach to damages offer an effective and appropriate means of redressing human rights breaches and deter potential violators from infringing rights further? Dr Fikfak considers this question by building on an empirical quantitative and qualitative analysis of the practice of the European Court of Human Rights, whose approach is often mirrored in domestic jurisdictions, including the UK. Her research reveals intriguing results from the empirical study, including how important the victim of the human rights violations actually is to the calculation of damages. Click here to read more.
Dr Veronika Fikfak is a Fellow and Lecturer at the University of Cambridge. Her research interests are in the fields of public law, human rights and international law. She is particularly interested in the interface between domestic and international law. Her first monograph on the UK Parliament's role in decisions on the use of force (Parliament's Secret War) has just been released with Hart Bloomsbury. Her second on the relationship between International law before domestic courts is forthcoming. She is currently working an ESRC Future Research Leader project relating to Damages before the European Court of Human Rights.
Chair: Dr Philippa Webb, Reader in Public International Law, The Dickson Poon School of Law, King's College London.
Commentator: Dr Mateja Steinbrück Platise is a Senior Research Fellow at the Max Planck Institute for Comparative Public Law and International Law