Description
Calling all indie game devs and gaming startups!
Did you know there is a chance for you to get free money from the government? Join us for Money 101 for Game Devs and learn how to claim back 20% of your production costs.
This event is a platform to meet your fellow partners in the industry, make new connections and learn the tips of successful game development.
In addition to Video Game Tax Relief, your business will also be entitled to:

• Lower game development costs
• Reduced Corporation Tax
• Tax credits if you're making a loss
Event Sponsored By:
RIFT Group works with range of partners in the form of referrers, agents and like-minded companies to help businesses and individuals get the best advice. The firm has been awarded the MegaGrowth 50 Award in 2015 and the KEIBA award for Customer Service. RIFT Tax Refunds has been helping people and businesses get their tax returns since 1999. They are the only tax specialists to have achieved the Institute of Customer Service "ServiceMark" for exceptional levels of customer service
Companies you'll meet:
The Intellectual Property Office is the official UK government body responsible for intellectual property rights including patents, designs, trade marks and copyright. IPO is an Executive Agency of the Department for Business, Energy and Industrial Strategy (BEIS). They are responsible for the role of IP rights in supporting innovation and are directed and controlled by corporate governance rules to ensure that it supplies public services of the highest quality, shares good ideas, and control costs.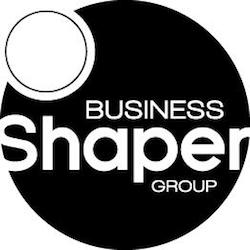 The Business Shaper Group helps founders gain access to growth funding & offers investors the opportunity to review fully curated and de-risked investments. Their 'Blended Finance' approach de-risks investment opportunities by breaking down the funding requirements to the best funding mechanism such as grants, traditional finance and investments.


Draw & Code are based in the cultural heart of Liverpool where they harness emerging technologies, create innovative art and develop sophisticated immersive experiences.
Speakers:
Liam Dowe is the Business Development Lead at RIFT Group. He has developed an in depth understanding of the tax relief schemes available to SMEs drawn from running his own business. Liam is currently using his passion for video gaming to raise awareness of Video Games Tax Relief.
Gary Townley is the Business Outreach Manager at the Intellectual Property Office and has been working in the field of Intellectual Property for over 30 years. He has been helping businesses develop and protect their creativity using IP. A member of the Chartered Institute of Marketing and with diplomas in both Business and IP, Gary joined the Business Outreach and Education team in 1999 and regularly provides Intellectual Property training at workshops, seminars and conferences.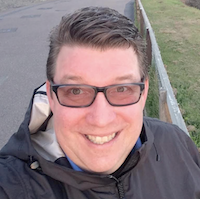 Dan Licari is a digital media specialist that brokers partnerships, projects and investment. Originally from Seattle, Dan has lived in the UK since 1997 and has over 25 years of international commercial experience. During this time, he has worked with several games technology companies from across the UK, Europe and US. He also developed skills programmes, funding workshops and a games accelerator called the GameChanger. Dan currently works with the Business Shaper Group helping companies get to market and scale internationally.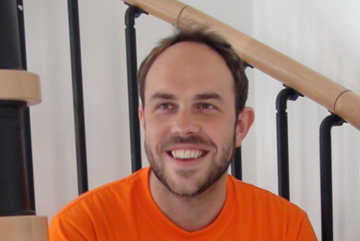 John Keefe is Draw and Code's resident immersive technology expert and a highly experienced software developer. Today he spends his time on the very latest that the tech world has to offer, but his journey towards being one of the founders of Draw & Code took a few different twists and turns along the way. He has built his own machines, designed an online casino and developed the world's first comprehensive online fitness points system.
Event Agenda:
• 5.45-6.00pm Registration
• 6.00-6.10pm Welcome from BFS
• 6.10-7.30pm Presentations
• 7.40-8.00pm Panel Q&A
• 8.00-9.00pm Networking Reception
Organiser:

Arina Osiannaya, Managing Director
+44 (0) 740 584 70 13 | arina@businessfundingshow.com
Host:
WeWork is a platform for creators. They provide you with everything you need to create your life's work. They're growing our community in London with new spaces opening up throughout the city, get in touch to learn more: https://www.wework.com/locations/london/soho-london
***WeWork security request***
WeWork has requested that all attendees provide us with:
- Full name
- Email, and
- Company name
Note: You may not be allowed into the building if you do not provide the above RSVP
We appreciate your cooperation in updating your RSVP to be an accurate representation of whether you will attend.
TICKETS TO THIS EVENT ARE NON-REFUNDABLE.