MONEY MAKING MARKETING - 1 Day Intensive Event

Friday, 30 November 2012 from 08:30 to 17:00 (GMT)
Event Details

HOW YOU CAN DRASTICALLY INCREASE PROFITS, ATTRACT QUALITY CLIENTS, AND FREE UP TIME EASILY BY FOLLOWING MY PROVEN 10-STEP MARKETING SYSTEM
Attend This 1-day Intensive Event And Find Out How To Detox, Prioritise, And Measure Your Marketing So That You Can Stop Wasting And Start Making Money IMMEDIATELY
EVENT: "Money Making Marketing"
LOCATION: TBD
DATE: Friday 9th November, 2012
TIME: 9:00 AM – 5:00 PM
80% of marketing is wasted.
That means, right now, you're throwing away hundreds, thousands, or even millions of pounds on products and services that do NOTHING for your business.
Many people know they need marketing, but don't know:
How to identify and avoid marketing cowboys (I call them The Flash, Fluff, and Fakers)

What they should focus on first and how to prioritise each area of marketing (branding, website, social media, PR, etc.)

How to create marketing that MAKES MONEY and WORKS

How to measure marketing to ensure you never waste a penny
The truth is, you can easily build a functional, profitable, and measurable marketing programme that makes you 6 figures or more when you have the right blueprint, tools, and resources.
I started my journalism and marketing career over 20 years ago with nothing but a telephone and an idea.
I had no money, no car, no resources, no internet, no email … NOTHING, yet I was able to obtain interviews major A-list celebrities such as Andre Agassi, get my articles published in local newspapers, and start making a bit of money!   
Since then, I've gone on to meet, work with, and be mentored by: A-list celebrities such as Beyonce, Sarah Jessica Parker, Michael Buble, etc.; the CEOs and CFOs of the world's largest banks and corporates such as Deutche Bank, Volkswagen, and Proctor and Gamble; and the most successful entrepreneurs and leaders such as Donald Trump, Richard Branson, Richard Farleigh, Duncan Bannatyne, and more….
But it wasn't luck that brought me this success. It was a proven blueprint… a formula they don't teach in school or books that I know, THEY know, and now YOU can know, too!
And believe me, if I can do it with nothing but a phone, so can you! So…
IF YOU WOULD LIKE TO HAVE MORE MONEY, MORE HIGH-PAYING CLIENTS, AND MORE TIME TO DO WHAT YOU LOVE, HERE'S A PROVEN STRATEGY TO GET YOU THERE IN THE SHORTEST TIME POSSIBLE…
Announcing:
"MONEY MAKING MARKETING":
An intensive 1-Day Marketing Event with Kimberly Davis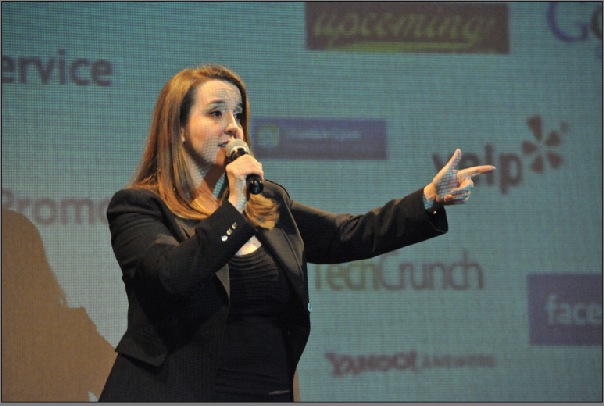 Attend this seminar and discover:
How To Make Back Your Money The Same Day

10 Deadly Marketing Mistakes That Are Destroying Your Business Right Now and How To Avoid Them Forever 

Success Secrets I Learned From My Mentors (Richard Farleigh, Duncan Bannatyne, Rene Carayol, Robert Senior, and more...)

My 3 Pillar MONEY MAKING MARKETING MODEL That is Proven to Dramatically Increase Profits

A Step-By-Step Map that Will Take All of the Guesswork Out of Your Marketing and Show You Exactly What You Need to Do and What Order You Need to Do It In So That You KNOW Your Marketing WORKS

Measurement Tools So You Never Waste Another Penny Again

Systems That Automate Your Processes and Give You More Time To Do What You Love

The Confidence to Dump "TOXIC" Clients and Get Paid What You Deserve (No More Discounting)

How to "PULL" High-Paying Clients Towards You So That You Don't Have to Work So Hard "PUSHING" Your Sales

A Safe Environment to Learn and Grow 

Networking Opportunities with Like-minded People Who Will "Pay It Forward" for You

 
Every single person who has implemented the strategies in this programme has seen an IMMEDIATE return on investment and the majorities of attendees find joint venture partners and other connections that help their business grow! 
Mindi is an osteopath in London. After implimenting Step 3, she wrote me to say: 
"I replied to a tweet yesterday. I thought about what you said. The reply was great, 'I think I should book an appointment'. What a difference! Thank you!" - Mindi 
Sheila is a top designer who has worked at top marketing agencies like Saatchi and Saatchi. She wrote me to say: 
"I've only got to Step 2, but I'm starting to see results and have brought in new business already!!" – Sheila 
I have spent 20+ years and well over £10,000 learning from the best entrepreneurs, investors, etc. in the world. However, I understand that this event needs to be affordable for you, and so you can enroll for just £147!
STOP!
If you're one of the next 7 to register your ticket is
just £67!!!
PLUS…
If your buy now, you will also receive a copy of my Detox Checklist (value £197) which includes a complete checklist of all the ways you are wasting money on marketing RIGHT NOW!
This list alone will save you THOUSANDS of pounds and put money back in your pocket immediately.
Imagine what you will do with that money!
BONUS: Detox Checklist
Value: £197 FREE
"YES, I WANT TO ATTEND YOUR 1 DAY INTENSIVE MONEY MAKING MARKETING EVENT"
To book your seat and get your bonus, enter promo code SUCCESS1
Plus you benefit from my 100% satisfaction guarantee.
If, by the time you leave this seminar, you don't think I delivered on my promise to give you proven strategies to create a MONEY MAKING MARKETING programme, just come and let me know and I will give you a refund.
So act now, as this offer is only available for the next 10 people who book! 
Enter promo code "SUCCESS1" NOW to invest in this life-changing offer.
I look forward to seeing you there.
Best regards,

Kimberly Davis
Director, Sarsaparilla Marketing
P.S. – Tickets are only £67 and there are only 10 available for this special offer! So BOOK NOW to stop wasting and start making money from your marketing today.
P.P.S – Don't forget all the extra money you'll put back in your pocket with your BONUS Detox Checklist.
P.P.S. – This is a NO RISK event. Most people make their money back by lunch, it's THAT good. But if you don't feel that I've fulfilled my promise to you, just let me know and I'll refund your money! You can't lose!
ENTER PROMO CODE "SUCCESS1" AND BOOK NOW! 
In partnership with:
When & Where
55 Old Broad Street
EC2M 1RX London
United Kingdom


Friday, 30 November 2012 from 08:30 to 17:00 (GMT)
Add to my calendar
Organiser
80% of Marketing is Wasted! 
Sarsaparilla is the first and only marketing agency with a proven Complete Marketing Magnetism System™ - A unique 10-step formula that is proven to easily attract and convert more clients, time, and money to your business in any economy. 
We look at all areas of marketing such as branding, websites, social media, PR, etc. and ensure that every penny you spend is an investment, with measurable & sustainable results, not an expense.
Marketing expert, Kimberly Davis created Sarsaparilla to protect you from unethical marketing cowboys, known as The Flash, Fluff, and Fakers™.
Whether you need help doing it yourself or want us to do it for you, we provide you with the right map, tools, and resources you need to succeed, including: Training, Products, Services, Mentoring and more.
Call us now on 020 7147 9960 or email us at info@sarsaparillamarketing.com to stop wasting and start making money from your marketing today!