Money Matters - financial abuse within intimate relationships in the UK
Description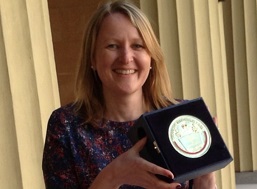 CRiVA public lecture and discussion with Dr Nicola Sharp-Jeffs (London Metropolitan University), on her recent research, funded by the Cooperative Bank and undertaken in partnership with Refuge, into the extent and nature of financial abuse within intimate relationships in the UK.
Dr Sharp-Jeffs has been working in the violence against women and girls (VAWG) sector for more than a decade. She is Director of Surviving Economic Abuse (SEA) and a Research Fellow in the Child and Woman Abuse Studies Unit (CWASU) at London Metropolitan University. In 2016 she was made a Winston Churchill Memorial Trust Fellow and travelled to Australia and the USA to learn about innovative responses to financial abuse.

All are welcome, the event is free to attend and refreshments will be provided - please book your place using this page. If you are driving, there is street parking (pay and display) available nearby, along Old Elvet for example. The venue is wheelchair accessible.