Learn how you can transform your mindset around money and apply the same principles to live the life of your dreams.
About this event
There is a firm belief that everyone in this world has a purpose. To be able to fulfil that purpose, we want to be happy, financially independent, secure and have the things around us to provide a sense of fulfilment. Some people will find it difficult to achieve their greatest potential unless they are able to come to terms with what they need and determine what happiness and success looks like - do you measure your success by the amount of money in your bank account or spiritual inner peace?
There are certain universal laws that govern the process of becoming successful Some of us will learn how to do things in a certain way and will inevitably find that success, but we cannot sit back and expect results to come to us; we must take action to meet the spirit of abundance halfway. Ultimately, we reap what we sow, and the universe will expect us to show up and plant those seeds!
Our main speaker, Yana Korvatska is a Life Coach, specialising in Money Mindset and Success coaching. Yana came to the UK from Eastern Europe in her early 30's with a desire to improve her career. Like many of us, as a child Yana was told that 'you have to work hard and study well for your money' and she worked hard and long hours to earn a living as well as studying to achieve ACCA accountancy qualification.
Yana has been on a journey of self-discovery and has a strong belief that abundance does exist and with the right mindset anything is possible.
Wealth consciousness is the psychology of money, and it teaches us is that we can achieve what we believe. If you have the mindset that money is scarce you will continue to have that same belief no matter how hard you work. Inherited beliefs will hold you back and you will continue to live in a world of self-limitation.
Today, Yana is a successful property investor, life coach and finance manager and has created financial freedom and a legacy for her family in a relatively short time and believes there is no lack of money or success. Join this event to learn how you can transform your mindset around money and apply the same principles so that you can live the life of their dreams,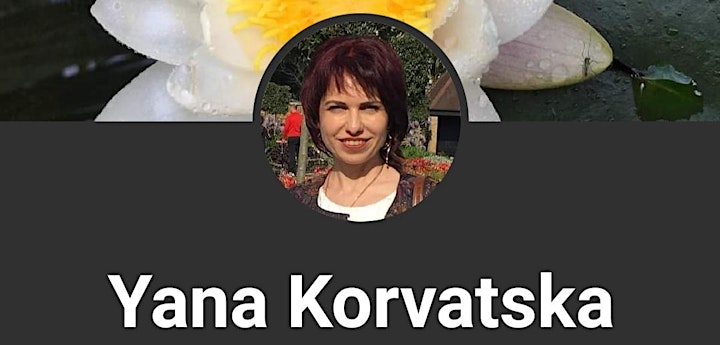 Property Investor, Life Coach, specialising in Money Mindset and Success coaching
Wife, mother, entreprenuer and independent business owner