About this Event
Let's face it, money is an awkward topic - at work, on dates and even between friends. We'll be hosting an open discussion about common mindset blocks around money, as well as sharing practical tips on negotiating your salary, managing personal finances as well as raising capital for your business idea.
Join this invite-only event for a fun evening of honest discussions, actionable tips and like-minded people. Plus, there'll be drinks, snacks and networking all night (because your network is your net worth, right?)
THE PANEL
Davinia Tomlinson
Davinia is the founder of rainchq, a new concept in financial services designed exclusively for women.
Her vision for rainchq is to help women take control of their financial futures through a three pillar programme offering financial education, qualified and regulated financial advice and rainmaker community events.
Davinia started her career at Fidelity Investments and has over 15 years marketing and business development experience across the investment management and professional services industries.
She has an Executive MBA from Cass Business School and holds the Investment Management Certificate (IMC).
Heather Delaney
Heather Delaney is MD and Founder of Gallium Ventures, a strategic communications consultancy that works across early stage startups to large listed companies globally. Heather is the world's leading expert in crowdfunding and has, to date, secured in excess of $60million in pledges for over 100 clients.
Heather founded the world's first crowdfunding division of an agency, has built teams and companies for exit strategy, and launched various globally recognised products and services across the globe.
Urenna Okonkwo
Urenna is an award winning entrepreneur and founder of Cashmere, a smart savings platform that helps fashion-conscious women and girls save towards and buy luxury goods and experiences guilt-free and without having to dip into their personal savings. Prior to this, she was a financial adviser at a leading wealth management firm, providing financial and investment advice to high net worth individuals. Urenna is a passionate and creative innovator who has combined her love for fashion and technology with her background in finance to inspire and influence modern millennial women to enjoy luxury while also being financially savvy.
Ellen Donnelly
As the Head of Entrepreneurial Investment at accelerator and incubator The Bakery, Ellen is focused on finding and investing in entrepreneurial talent. She understands the startup landscape and what it takes to raise capital as a founder, and with a background in headhunting, she also knows a thing or two about how to navigate the salary negotiation process. She has placed many people into high paying careers and loves coaching on the topic. Ellen is also passionate about helping more millennials reach their financial goals and is documenting her own recent home buying process via her blog www.roosted.co
THE SCHEDULE
6.30PM: We begin. Grab a drink. Find a stranger. Introduce yourself.
7.30PM: The panel discussion begins with our money experts. We'll be asking them questions to get the most of out of their knowledge.
8.15PM: Q&A. The floor is yours. It's time to ask the experts all the questions you have.
8.30PM: Time for a top up? Refill your drinks and chat to your new connections.
9.30PM: All good things come to an end.
WHATS INCLUDED?
Wine & beer
Soft drinks from the incredible Dalston Soda Co
Join our exclusive post-event Whatsapp group to get insider tips from the panelists and follow ups from the event.
Eve is the co-founder of Money Medics, a platform that provides healthy money management to millennials. Through self-taught good financial practice she purchased her first property by 24, is now a landlady and a prolific budgeter and investor. Her mission is to empower others to financially flourish from starting school through to starting a family.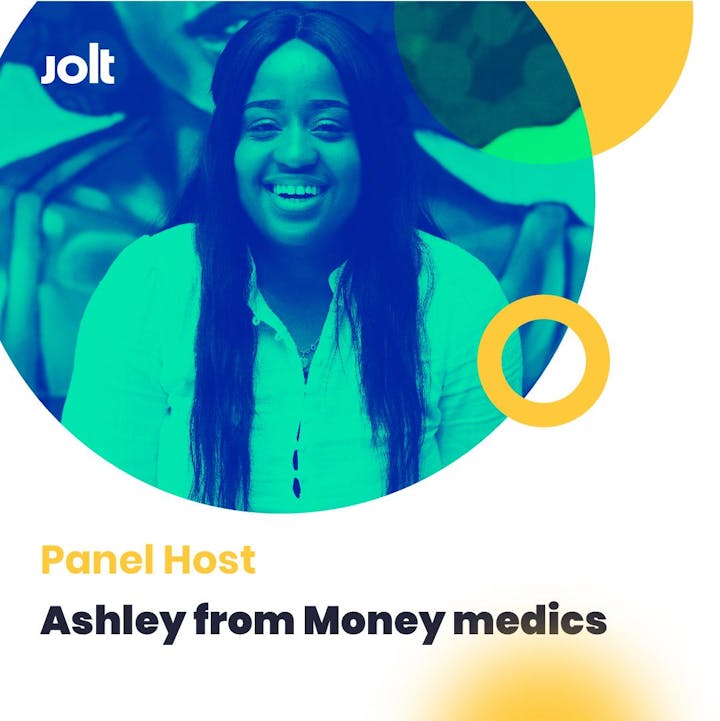 Ashley is the co-founder of Money Medics, a platform that provides healthy money management to millennials. One of the medics of money medics, Ashley is a pharmacist turned money guru, who was able to build a substantial investment portfolio and purchase her first home all at just 25. She is now obsessed with empowering millennials with the right financial tools to take control of their present and secure their future.