Description
We're pleased to introduce our new Mindfulness walks starting in the new year. Join Mindfulness Walking Guide Monica Porter and discover a new way to take a break from the busy world. You'll also be walking in the beautiful landscape around Thurne Mill and the Wind Energy Museum.
The first walk will be on 21st January 2018 followed by monthly walks usually 3rd Sunday of the month.
Our walks usually start at the Wind Energy Museum. Confirmation will be provided nearer the event.
No monthly commitment and no experience needed.
For enquiries about mindful walks contact Monica Porter on 07908314575, or her Facebook page Diamond Life Holistic Centre.
Walking routes:
Here's just one of the routes we'll be exploring over the coming months:
Thurne Mill Walk Route:
Starting at the Wind Energy Museum we walk along the riverbank to Thurne Mill, time here to reflect before walking back for a lovely cream tea at the museum.
We'd like to tailor our routes to attendees – so whether you prefer a challenging walk , or would prefer a shorter walk with easier terrain – talk to us about your preferences and we'll shape the walk to suit.
Meet Monica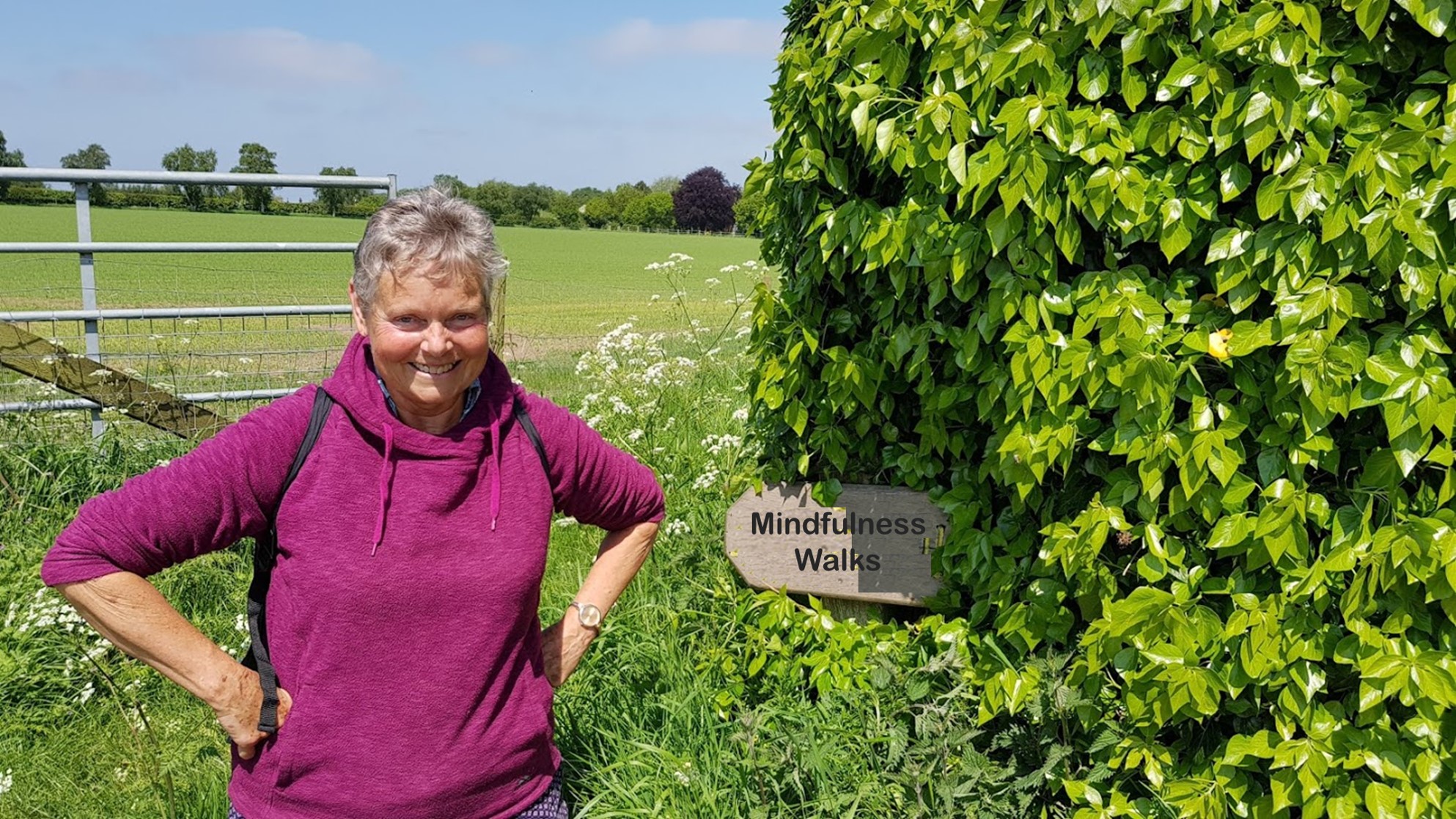 Monica has been practising meditation for 27 years and is the proprietor of Diamond Life Holistic Centre in Great Yarmouth, just minutes from the beach. Monica started experimenting with Mindfulness Walks last year on Great Yarmouth beach and was pleasantly surprised by the number who turned up on a wintery day and were keen to follow up with more. After the walk the walkers met back at Monica's place for tea and biscuits and sharing of experiences, which rounded the event off nicely.
What is mindfulness? Here's Monica's guide…
"Mindfulness is an alert state of consciousness where you become more aware of your mind, body and surroundings and your responses to any stimuli. It is a "detached observer" state of mind, non-judgemental, allowing, open. I often find that if I can be aware of both the inner world and the outer world in equal balance, then my mind settles at a point of stillness, calmness and clarity.
Walking meditation is meditation in action using the physical, mental, and emotional experiences of walking as the basis of developing greater awareness. As we become more whole, we become more contented and more fulfilled. This is one of the main benefits and aims of the practice of mindfulness. I believe that the best way to learn this practice is to be guided through it on a mindfulness walk, so no need for prior experience. The sharing session afterwards with a nice cuppa is helpful to share experiences and get questions answered, as we can all learn from each other."