Description
Most of us expect to face some stress at work. Relentless work stress is different. Instead of rising to the occasion we are pushed towards a debilitating state we call burnout: a serious problem affecting not just our own wellbeing and performance but also our health and career.
This webinar - led by management professor and author Monique Valcour - explains current research into the causes of burnout and looks at how we can judge if we are at risk and take steps to improve our situation.
Who is at risk?
Current research by psychology professor Christina Maslach identifies three classic signals of untenable work stress:

Exhaustion - a central symptom of burnout. Many describe the feeling of being required to perform when our fuel tank is low or empty;


Cynicism – a loss of engagement with work often associated with excessive workload, unfairness or high and persistent levels of conflict;


Inefficacy – the feeling that you are no longer able to make a difference or do your job well.
We will discuss how to evaluate your own stress profile and target changes relevant to your particular situation.
Four strategies to deal with burnout
Contrary to the self-critical ideas that most of us hold in a burnout situation, the main cause of burnout for most people is situational: a work environment that has become unhealthy or impossibly stressful. We will discuss different strategies that have been shown to help, including:

Prioritising self care – to replenish physical and emotional energy.


Revisiting your assumptions about work – don't assume everything about your workload and work environment is fixed. We will look at ways to try and change both.


Reducing exposure to job stressors – different ways to avoid being "carried along in the current".


Seeking out connections – possibly from coaches and mentors but also from colleagues who may be suffering from the same situational factors
We will also discuss when you might need to make more radical changes at work and how as managers and teammates we can work to create less toxic environments.
Homework
There is some pre-reading associated with this webinar, which will help you get the most out of it.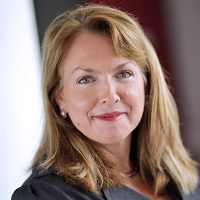 Monique Valcour is an executive coach, keynote speaker, and management professor. She holds a bachelor's degree from Brown University, a master's degree from the Harvard Graduate School of Education, and M.S. and Ph.D. degrees from Cornell University. In her research, teaching, and speaking she focuses on helping companies and individuals craft high-performance, meaningful jobs, careers, workplaces, and lives. She is a regular contributor to the Harvard Business Review where she writes about issues like defining career success, developing employees and job crafting. References to all her articles are on www.moniquevalcour.com and @moniquevalcour.
All participants receive:
Access to the webinar and the chance to ask Monique Valcour questions live

Video recording for download after the event

Access to bonus materials resource pack.
Organiser of Monique Valcour on Avoiding Burnout and Building Resilience