Monkey Marketing - Make a Massive Impact with a Miniscule Budget! with Jane...
Description
Please note that this event will be in The Film Theatre on College Road. If you are unsure of where this is, please see the link provided for the campus map which will guide you :0)(http://www.staffs.ac.uk/about/how-to-find-us/pdf/stoke-campus-map.pdf).
This 'must hear' talk for small businesses and start-ups, will provide you with great tips on how to run a year-long marketing and publicity campaign using a variety of no-cost, low-cost tips and tactics.
This marketing talk shows you how a small business can make a big impact with little or no budget. Along with some great advice and ideas, you will get a 'small business guide to marketing' emailed to you directly after the presentation, containing all Jane's key points and more.
Our speaker, Jane Pallister (Boommm.com), in her long career as a business adviser, consultant and trainer has mentored & supported well over two thousand businesses and senior managers; and she will be adapting those big business tactics to work very successfully with smaller enterprises to get you quick results.
Don't forget that pre and post talk, we have a fabulous Christmas Market where we will have lots of free, delicious mince pies, Stollen, mulled wine (plus non-alcoholic alternatives) and fabulous gifts available to purchase for those last minute Christmas gifts. So bring along family, friends and colleagues to our final event of the Year with lots of festive cheer! :0) (They will need to book their own seat at: https://www.eventbrite.co.uk/e/monkey-marketing-make-a-massive-impact-with-a-miniscule-budget-with-jane-pallister-tickets-36540475546 )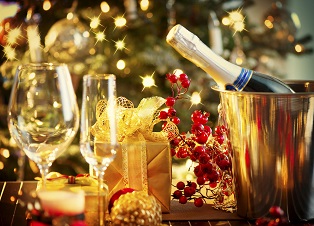 By registering, you consent to having your registration details stored on a delegates list to be used for future event promotional purposes.
Share this event on Facebook and Twitter

We hope you can make it.

Best,
be inspired Hub, Staffordshire University
By registering, you consent to having your registration details stored on a delegates list to be distributed.