Monmouthshire Business Event including Seminar, Conference & Business Netwo...
Description
City Business Links Business Seminar & Advice Event in Monmouthshire...


You are invited to the Business Launch Event of City Business Links Newport and Business Support & Advice Seminar for Local Business at:
Drybridge House, Wonastow Road, Monmouth NP25 5AS


Monmouthshire Business Event Date: 10 JUNE 2017


MAIN HALL, Meet & Greet & Networking 10am-11pm SEMINAR / CONFERENCE 11am - 1pm/2pm (2-3 HRS)
Event Details:
Talks from National & International keynote speakers and partners who are all helping to support local business,

City business links founder & owner Dani, will speak on "what the City Business Links system is and why it will benefit you" -"System designed solely for business use globally and "built by business owners to do exactly that more business".

Talk on Business development and how to get funds back in to your business from Tax Experts (UK leader on R&D Tax Claims), including there very popular Capital Allowance and Research & Development refunding program (getting you, your alredy paid out, tax back from inland revenue), including explaining how the money is owed back to many businesses.
Recently bought a building with or for your business? You are probably owed money back....
Recently done any growth research or development including beta testing new apps and web developments etc. You could be due a Tax Credit - On Average they claim £42K per client (for SME clients turning over £500,000 to £10M...
Talk from one of the Worlds leading PPC Agency (Midas Media) on how they can help you to grow your business.

Talk from Disability UK Expert on how they are helping local businesses getting more prepared and inclusive for dissabled customers

Talk on Corporate debt collection and how to claim back money

Talk from major utilities group on how to drive prices down and how they can put money back in to the community, benefit business and create jobs...

Talks from Cardiff speaker and Wales partner and Local Community Groups and so much more...
About City Business Links - Newport, Torfaen & Monmouthshire...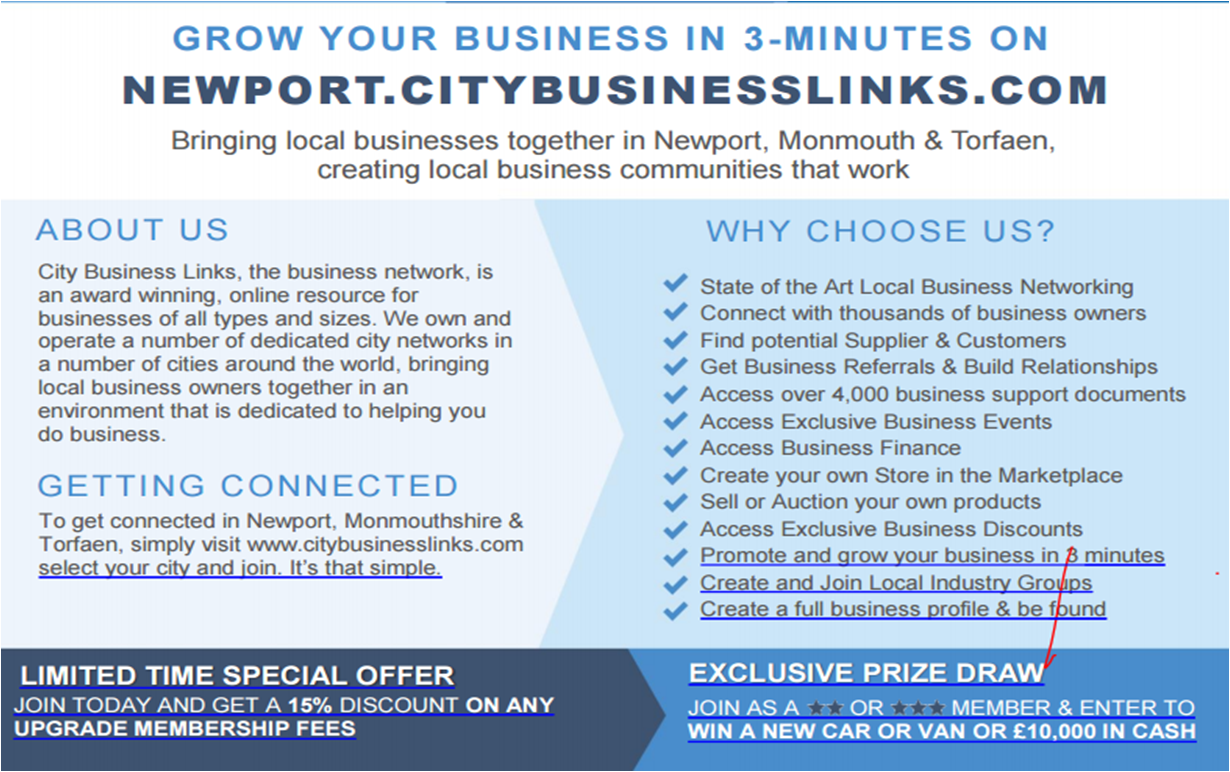 For more about City Business Links Newport or City Business Links Cardiff, please see: https://newport.citybusinesslinks.com/ - https://cardiff.citybusinesslinks.com/ .
Please register on one or both of these CBL platforms, prior to ths Monmouthshire business event.