Beneficial for any staff who want to refresh the basics or if you have new staff joining the team.
About this event
We are running free online sessions suitable for new and existing teachers delivering the Monster Phonics programme. These sessions will provide the opportunity to refresh phonics knowledge and develop the use of quality multi-sensory teaching using the Monster Phonics programme.
"The improved results in schools using Monster Phonics are significant. I would urge any school and any teacher seeking to better help all children to start using Monster Phonics today."
Ros Wilson, Creator of Big Writing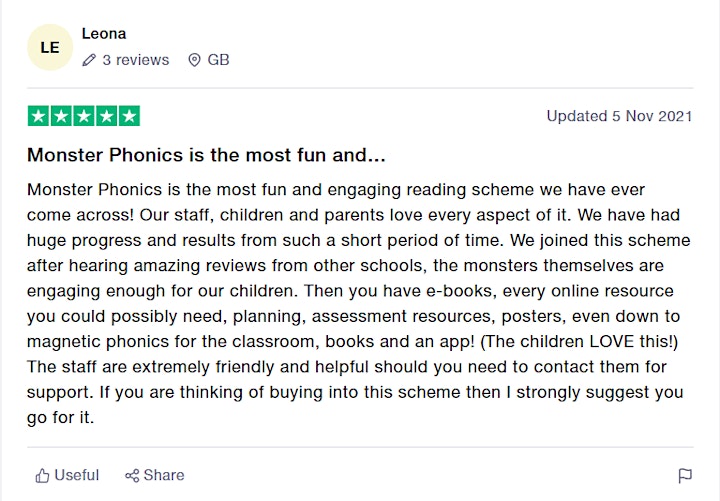 How does Monster Phonics accelerate learning?
This video gives an overview of how to teach a Monster Phonics lesson. It demonstrates how engagement and learning are improved through this approach.
Monster Phonics accelerates learning which is particularly important at this time. Sign-up for a free trial at Monster Phonics Free Trial
MEET OUR MONSTER PHONICS TRAINERS
Laura Aulsberry is an EYFS teacher and Year Group Leader and Holly Palmer is a Year Group Leader. Both teach at an 'outstanding' Model Monster Phonics School.
Dan Cawley is a KS1 teacher at a Model Monster Phonics School rated 'outstanding' by Ofsted.