Description
A chance to get out of the home office and into ours
Free Open Day every month on the 2nd Wednesday

Coworking space will soon be available in brand new offices in the Square, Beeston, Nottingham offering freelancers and small companies in the digital sector a place to flourish.
Coworking provides the environment, relationships and social aspect you may get from a standard work environment but with the benefit of working for yourself.
We can help you or your business whether you need a dedicated desk space Monday to Friday, the flexibility of turning up and hotdesking once a month, or just a virtual office address to have mail delivered to.
Spaces are limited and available upon application on a first-come basis. If you'd like updates on the launch, information, and pricing please fill in the form.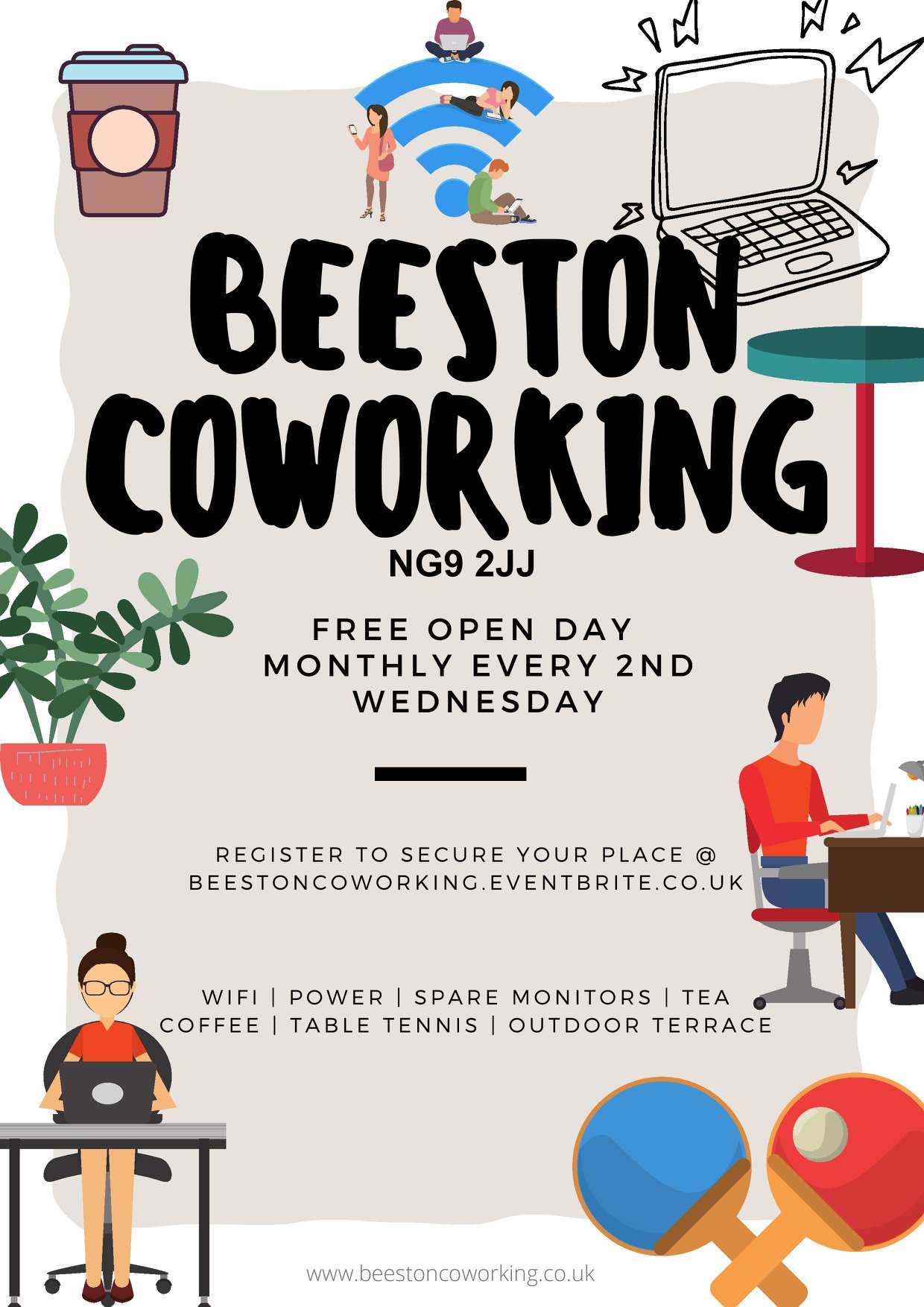 https://www.beestoncoworking.co.uk/