Monty Python's Spamalot https://tickets.thebrindley.org.uk/en-GB/shows/spam
About this Event
Booking tickets through Eventbrite will not count as a ticket purchase. Please go to The Brindley website to purchase your ticket - https://tickets.thebrindley.org.uk/en-GB/shows/spamalot/events
For one week only, The Zodiac are bringing this hilarious musical based on Monty Python and the Holy Grail to The Brindley Theatre, Runcorn!
26th-30th March 2019
Sponsored by RSK Group
"What's it about?" we hear you shout. Well, it's a fantastically funny comedy based on the hit film, Monty Python and the Holy Grail.
Join King Arthur and his trusty Knights of the round table as they find themselves on a barmy quest to find the Holy Grail; a task given to them by a watery tart known as the Lady of the Lake.
Tickets from £15 (booking fee may apply)
Book - http://bit.ly/ZodiacSpamalot
BOX OFFICE: 0151 907 8360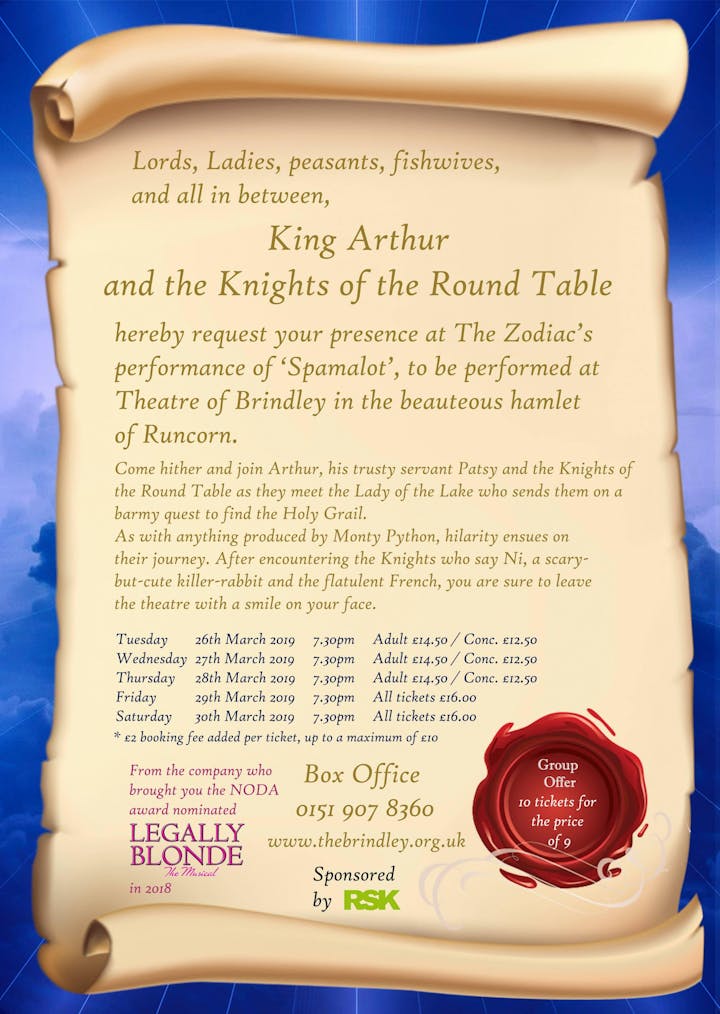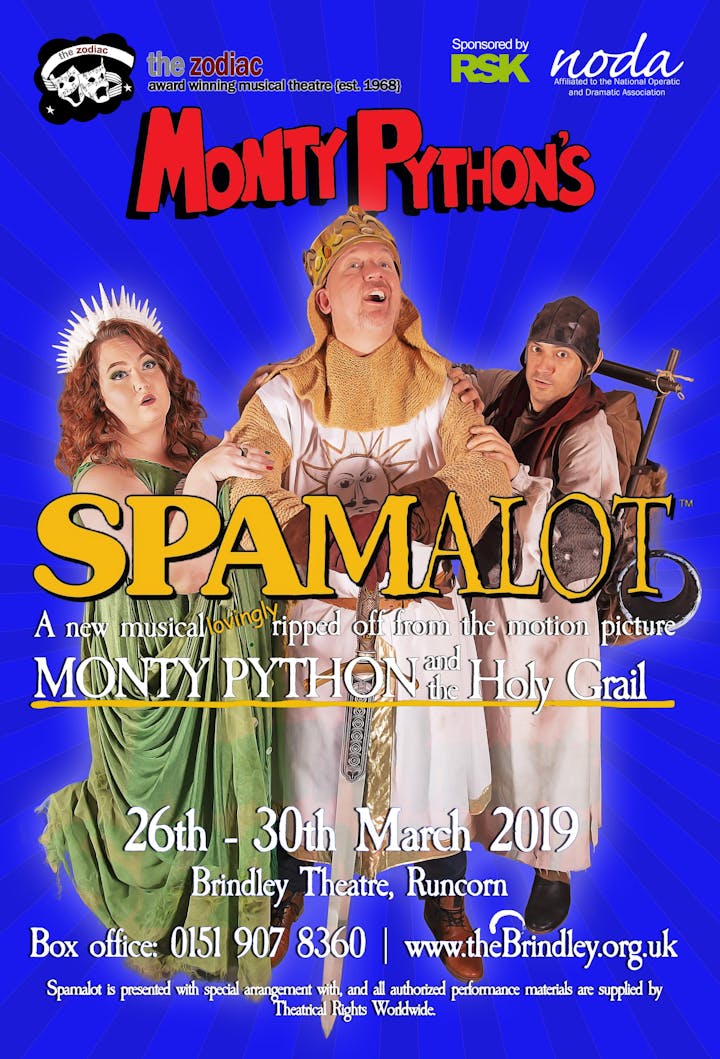 Booking tickets through Eventbrite will not count as a ticket purchase. Please go to The Brindley website to purchase your ticket - https://tickets.thebrindley.org.uk/en-GB/shows/spamalot/events