Location
Violet Hill Studios
6 Violet Hill
London
NW8 9EB
United Kingdom
Description

Happy New Moon Healing Circle
This is a Crystal Workshop with a Guided Meditation
from 7pm-10pm
on Wednesday 11th November 2015
This New Moon Meditation Workshop is a time to honour the beginning of new things in your life. A time to start again. It is a time to refresh and look at your life in a new way. A time of new beginnings. In this Healing Circle, you will receive Empowerment through a LIVE Channeled meditation so that you can reclaim your Power whilst planting new seeds in your life, breaking through and going to the next level.

Toks has been holding New Moon Meditation Workshops for a good 20 years now. Toks Channels Invocation Blessings that Inspire and Encourage One's Own Personal Spiritual Journey. They are Channelled in such a way that it is as if she is talking directly to you and only you.

The New Moon Meditation is itself, Guided by Toks. It is a Journey to your Sacred Space of Light or Sacred Cave of Light. It is a Journey into your Deeper Self, your True Self, your Real Pure Note, your Spiritual Resonance. It is a Healing Meditation on a Multi-Dimensional Level.

It is about Starting Afresh, Planting a New Seed and Connecting to your Higher Self. It is a Self-Healing and Self-Discovery Meditation. It Empowers you with the Knowledge and fact that Once you can Attend to Yourself, you can Attend to Others with Ease. It is about Renewing Yourself, Rebirthing New Ideas and Activating the Creative Life Force in Yourself and Around You. It is a very Rejuvenating Meditation.

Many have found it empowering, enabling them to return to their own centre and to begin afresh when they have felt stuck or disempowered. Many have reported that it enabled them to clearly see the reality of their lives and encouraged them to face the truth and move forward in a positive light. Some realised they wanted to get pregnant, a mortgage, a new job or a new partner. Others wanted to develop a better relationship with their family. Some realized they had to break away from people, places, and habits that no longer served them. While others suddenly recognized that they were on the right path and needed to continue their journey with freshness and vitality.
HEALING REQUEST: If you need energy or support for an intention or for your life, please drop me a private email (tokscoker@handsoflight.co.uk) with your name, age, the area where you live and the subject. We will place a candle in the circle for every person or intention. If you are asking on behalf of a friend, relative or animal please ask their permission first. The act of asking already activates the healing.


What to expect....

1. We will be balancing the Life Force of Your Chakras.
2. We will be writing your New Moon Wishes; for this Moon and beyond.
3. There will be an Extensive Guided Meditation.
4. We will be working with crystals to clean, uplift and guide your Energy. A very healing experience.
5. We will be drawing cards towards the end of the workshop in order to crystalise what you have intended and what you have received.
6. We will be co-creating a Crystal Portal Matrix for the World. Here is One made at a previous New Moon: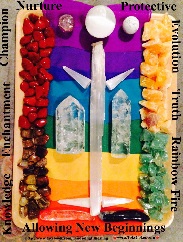 All of this will be done, and quite possibly more, all within a Safe Healing Circle with Guided Interpretation and lots of Laughter!

MAY THE FORCE BE WITH YOU.

TESTIMONIALS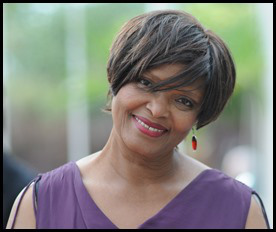 "From the time I first met you Toks, I was bowled over by your genuine, pure spirit that wants to help, spiritually, everyone who is on the quest for the path of light. During times when I have been low, talking to you has uplifted me and put me right back on the positive path. Toks, you are a shining light that is always beaming and exuding love." Nomanono Isaacs

Please bring some food to share if you can.
Thank you.
Free Invocation Blessings: http://tokscoker.wordpress.com/spiritual-blog/
Nearer the date of the meditation, or on the day itself, you can check the Energy of the Time - of that particular Now, by reading Toks' Invocation Blessing. This can be found on her blog. It is very extensive, informative and includes exercises for you to do so that you can gain greater clarity with your processing of the Energy of Now. These exercises, like the Invocation Blessing itself, are channelled each time and so they change with the Energy of each Moon.
2015 Moon Dates: http://tokscoker.wordpress.com/diary-dates/
Web: www.handsoflight.co.uk / www.tokscoker.com
If you have any queries, please feel free to call Yanni on 07961044895.