Moon Stories: New Moon in Capricorn workshop series with Jennifer Ramsay
About this event
Moon Stories
Twice a month Jennifer Ramsay opens up a space for us to tune into the cycles of the moon. Jennifer has been using the moon as a guide for several years and is convinced that when we attune with the moon cycles, it becomes easier to create, plan and predict our lives. Jennifer will also tell a short wisdom story connected to the lunation, to make the experience even more meaningful and memorable.
We will see that every lunation is unique, depending on where it is in the cosmic dance, and offers specific energies and hidden treasures that can influence our daily lives here on Earth:
The new moon gives us the opportunity to start anew every month. It's the perfect time to stop, go within and connect to our dreams and goals. We can make new moon wishes and set intentions and sow these seeds to grow with the waxing moon.
The full moon is the culmination of the lunar cycle and emotions may be high at this time. When the moon is at its brightest it can shed light on our shadow aspect and help us to see what is out of balance. It's a powerful time for inner work, to look within and see what needs to be released with the wanning moon to promote healing and wellbeing.
Invite the magic of the lunar cycles and the ancestral wisdom of stories into your life: For you, for your family, for your clients.
This workshop will be hosted on the Zoom meeting platform where we will use our camera and microphones to interact with each other as a group.
To support practitioners in this time of extraordinary circumstances we are offering access to this group for a self-select fee.
The self-select fee is a radical inclusion policy to open learning for all colleagues. The guide price for this event is £10.00, however, we appreciate that income varies greatly in different locations and circumstances. Please contribute what you can to help us maintain inclusive professional training.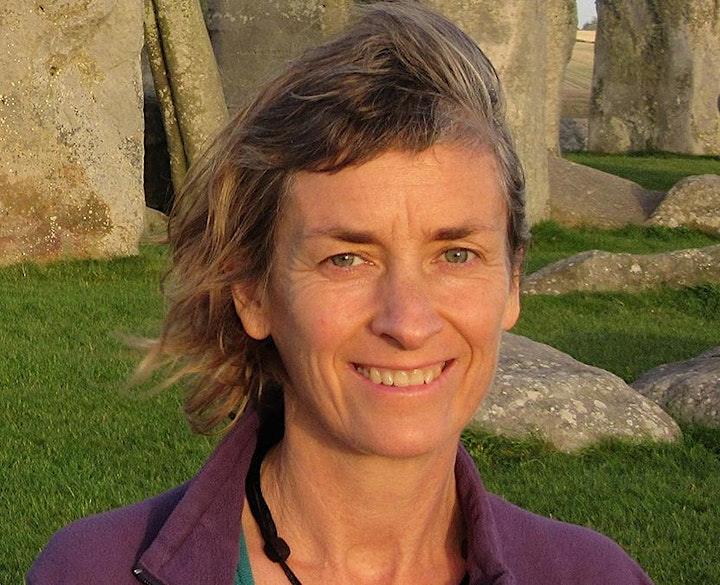 Jennifer Ramsay
Jennifer Ramsay is a professional storyteller and art therapist. She has told stories in more than 2,000 events and trained hundreds of people in the ancestral art of storytelling.
Jennifer works with story medicine in private practice and as a group facilitator, weaving storytelling into unique workshops with her studies in Art Therapy, Gestalt therapy, Psychodrama and Embodied Dance and Movement therapies.
She is the founder of Story Arte, a centre for Creativity and Personal development in the village where she lives, near Madrid in Spain.
Jennifer has been studying evolutionary astrology and moonology for many years and leads regular ceremonies to celebrate the 8 festivals connected with the Celtic Wheel of the Year. She is the founder of Story Arte, Centre for Art Therapy and Storytelling and lives in a village in the foothills near Madrid in Spain.
Website| https://www.storyarte.com/
Facebook | Story Arte
Organiser of Moon Stories: New Moon in Capricorn - Jennifer Ramsay
Sandra and John are a sibling team who are proud to be serving the helping professions for more than 10 years with online interactive learning. The workshop programme is being offered alongside the Onlinevents CPD Library which we believe is the world's largest online library of video and audio learning, with instant certification for the helping professions including counsellors, coaches, teachers, supervisors and nurses.
100% Learning Guarantee
Our number one priority at onlinevents is your learning. Which means we stand by our learning experiences 100%, no matter what, no holds barred, no ifs, no buts.