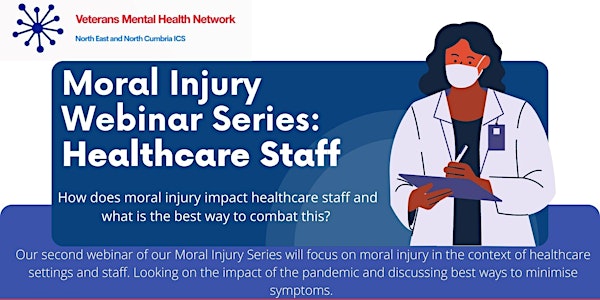 Moral Injury Webinar Series: Healthcare Staff
How does moral injury impact healthcare staff and what is the best way to combat this?
About this event
Our second webinar of our Moral Injury Series will focus on moral injury in the context of healthcare settings and staff. Looking on the impact of the pandemic and discussing best ways to improve symptoms.
Check out our new website! https://www.veteransmentalhealthnetwork.com/