Description
MORE HAPPINESS NOW
Join Lydia Kimmerling - The Happiness Explorer - for a one-day event in London that will help you to create a big vision for your future, to get clear on exactly what will make you happy and give you a plan to help you get there.
WHO IS IT FOR?
This is for you if you're asking yourself "What do I want next?", "What will make me truly happy?" or "How do I move forward?". You may have an idea of what you want, but you're worried you might fail, that it's too late, that you're not good enough or that you'll make the wrong decision...
You want your life to fulfil you and to succeed to your highest potential
You want to be sure that you're making the right decisions for your future
You want to have a step-by-step plan so that you know it will all work out
And all of this is important to you right now because you want:
To have a career or a business that lights you up

To have more freedom and flexibility in your life

To feel in control of your direction and future


---
WHAT CAN I EXPECT?
More Happiness Now is an inspiring, empowering and enlightening day that will give you clarity on your big vision (even if you don't have clue what that is already) and the tools to help you get there while learning how to stay present and happy in the now.
Create a big and exciting vision for your future beyond what you think is possible for yourself right now

Uncover the hidden blocks holding you back from moving forward and receive the tools to overcome them

Leave with a plan and the knowledge that you have the steps you need to take to get you closer to your big vision
Our aim is to not only deliver a life-changing experience that gives you the tools to transform your life but to also create a special and magical day, that makes you feel like you've had a weekend away. Filled with surprises, you'll have moments of excitement and bliss plus extraordinary thoughtfulness to help inspire you. You'll leave feeling re-energised, reconnected and ready for action.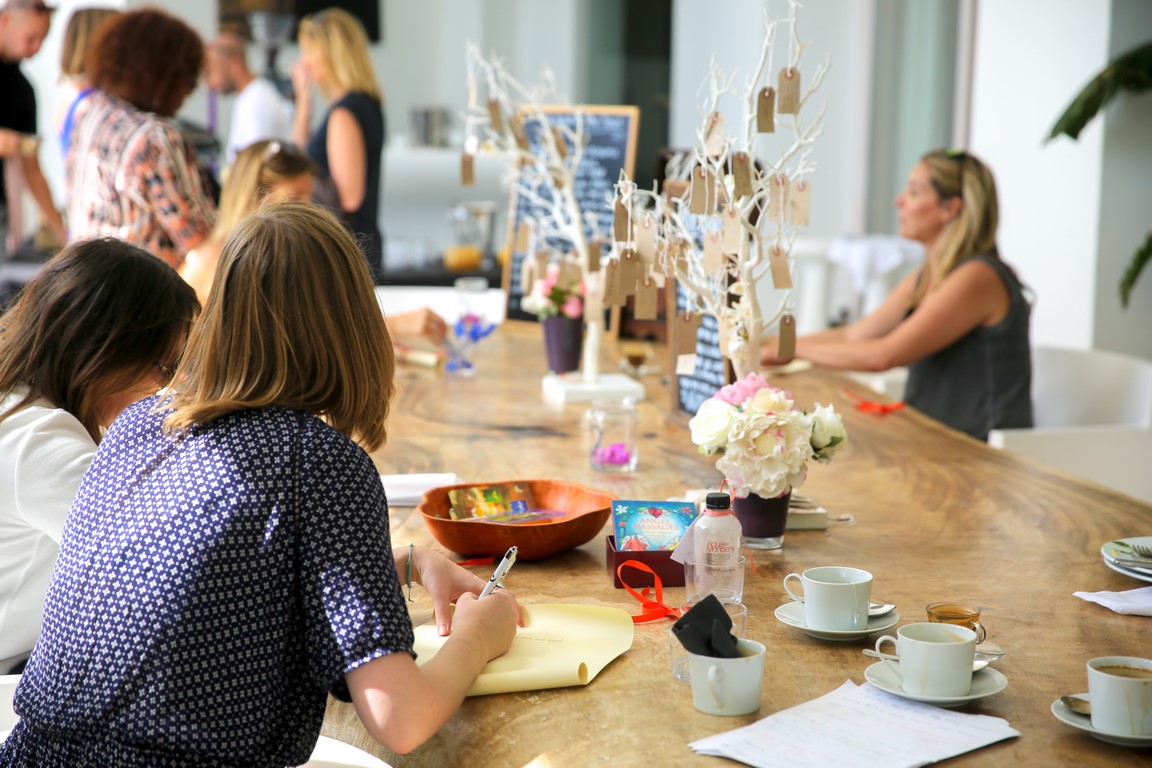 ---
HOW DOES IT WORK?
STEP 1: Let go of the how and just say yes
To move forward in your life, you have to first know where you want to go. During a powerful visualisation you will begin to close the gap between where you are now and where you want to be, creating a crystal-clear vision for your future. Discover the common unconscious blocks that keep you from taking life to the next level and uncover how you're holding yourself back so that you can set yourself free and say yes to more happiness now.
STEP 2: Get to know yourself and like what you know
We don't want to do things for people we do not like. How much do you like yourself? Or, how well do you even know yourself? Having a big vision will not serve you if you do not value yourself enough to work towards it. Creating your extraordinary life requires growth and growth happens best with unconditional love. What are you telling yourself about who you can or can't be or what you can or can't have? You are a rare precious diamond and it's your time to shine.
STEP THREE: Stop paddling upstream and find your flow
Say goodbye to stress and overwhelm and learn how to take the path of least resistance. Break your big vision down into a step-by-step strategy that enables you to overcome procrastination and take consistent action. Uncover your first step, so that you feel confident taking the next one and so on. Discover how to work towards an exciting vision for the future while feeling completely happy, inspired and fulfilled in the present moment.
---
WHAT'S INCLUDED?
Your ticket gives you full admission to the event, which also includes:
MORNING ENERGY BOOST: You'll be greeted by one of our Happiness Explorers who will welcome you with a 'wake me up' thirst quencher to help you kickstart the day.
MIDDAY REFUEL: Served during your long lunch break, choose from a selection of tasty dishes, to help you refuel for the second half of the day, served with Infused Vitamin waters to keep you focussed and hydrated.
AFTER PARTY: Join us for a celebratory glass of Prosecco to let loose for an hour, (much needed after 8 hours of inspiration!), connect with fellow participants and grow your tribe of like-minded and positive Happiness Explorers.
***Fresh Barista coffee, a selection of teas and energising snacks will be on offer at an additional cost for you to enjoy throughout the day.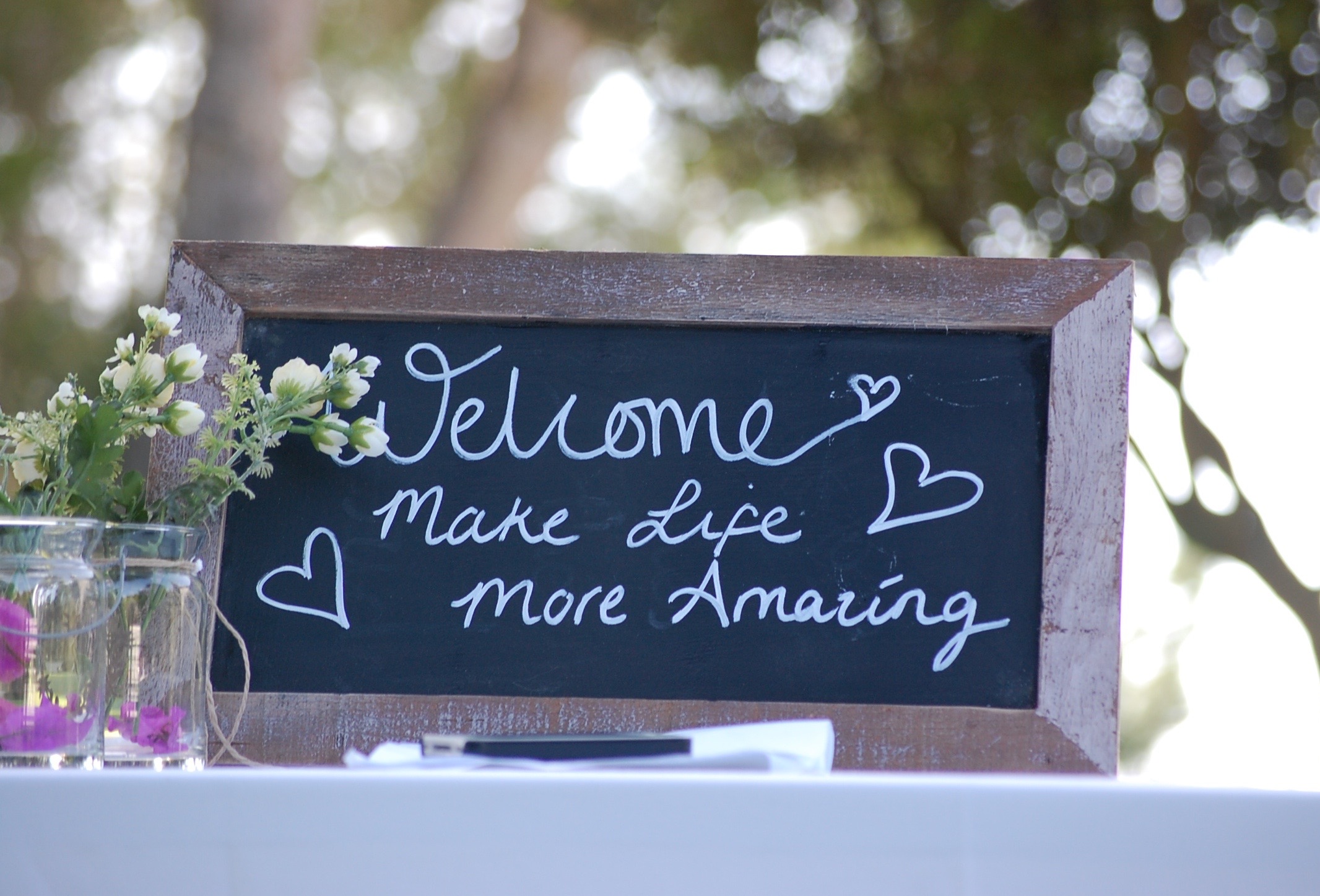 ---
WHERE IS IT?
Hosted right next to Richmond River, south-west of London and the final stop on the District line. Trains also run regularly from London Waterloo.
The venue is just a 5-minute walk from the station.
*Registration opens at 8.30am for a 9.30am start, event finishes at 5.30pm with drinks from 5.30pm - 6.30pm*
Date and Time
Location
Refund Policy