Join us for afternoon tea from the comfort of your own home and enjoy an hour of fun and jollity.
About this event
Who once had the right to be hanged by a silken rope?
Or go about the City of London with a drawn sword? Or get married in St Paul's Cathedral? Or drive sheep across London Bridge? (and still can!)
Join our Afternoon tea Party, this Friday with special guest Murray Craig, clerk to the Chamberlain's court. He will explain in his own unique way, the history of the Freedom of the City of London and the stories of some of the famous people who have received this honour.
The party will be held via Zoom. Do not worry if you do not have an account, we will send you a personal invitation prior to the big day and we will be on hand to help if needed. Admission is by donation. Please donate what you can (a minimum donation of £10 would make a big difference for us).
Create your own scone masterpiece and take part in the "Scone Challenge"
Join in our fun quiz for a chance to win a luxury Hamper
During COVID-19 churches up and down the UK have been supporting their communities. Please now support our Tea Party so we can help churches as they start to recover and open their doors once again.
This event will raise funds for the National Churches Trust's charitable work helping churches, chapels and meeting houses across the United Kingdom.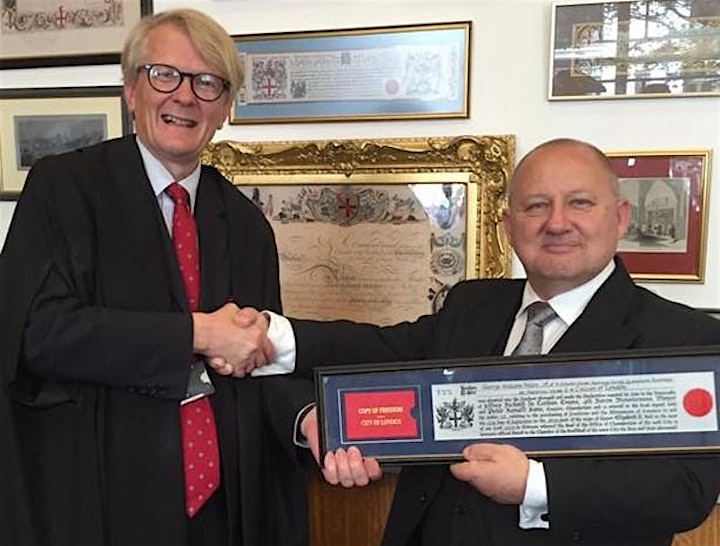 Organiser of More Tea Vicar? An afternoon Tea Party with the National Churches Trust
We are the charity for people who love church buildings.
Our work is dedicated to supporting places of worship of historic, architectural and community value used by Christian denominations throughout the UK.
We do this by:
Helping to keep church buildings in good repair and well maintained
Developing church tourism on our ExploreChurches website making it easy for everyone to discover the wonder of the UK's sacred heritage.
The Trust is the successor to two older charities, the Historic Churches Preservation Trust, founded in 1953 and the Incorporated Church Building Society, founded in 1818.